O'Brien Institute COVID-19 pandemic response
Coronavirus disease (COVID-19), according to the World Health Organization, is an infectious disease caused by a new coronavirus strain named SARS-CoV-2, for which there is currently no treatment or vaccination.
The COVID-19 outbreak was classified as a pandemic by the World Health Organization (WHO), on March 11 2020.
Common symptoms of COVID-19, according to the WHO, include fever, tiredness, dry cough, while other symptoms may include: shortness of breath, aches and pains, sore throat, and very few people will report diarrhoea, nausea or a runny nose.
The best ways to prevent infection or the spread of COVID-19 are spelled out here by the WHO.
Trusted sources of COVID-19 information include:
Featured COVID-19 research projects
Gavin McCormack, Patricia Doyle Baker, J.A. Perterson
Researchers surveyed Calgarians about COVID-19. 88.5 per cent of participants perceive the COVID-19 situation to be an extremely or very serious problem, and the majority reported being somewhat or extremely anxious about the situation. 
Targeted serology testing in Alberta
Alberta is investing $10 million into targeted serology testing that will help track the spread of COVID-19 across the province.
Funding will be divided between four voluntary public health studies, including one pediatric led by Dr. Jim Kellner, that will measure COVID-19 antibody prevalence among groups of Calgary and Edmonton children until 2022. 
Managing PPE in health care settings
Dr. Jeanna Parsons Leigh, PhD
Researchers analyze the use of N95 masks compared with medical masks in preventing viral respiratory infections and suggest ways to manage the limited supply of N95 masks and other PPE. They hope the article will help organizations with decision-making around how to protect health care workers and patients while managing often scarce resources.
Virtual COVID-19 events, meetings and webinars
Virtual Reverse Trade Show: Rapid Solutions for COVID-19 in Continuing Care
COVID-19 has hit continuing care facilities hard. A (virtual) Reverse Trade Show on July 7 identified rapid technical solutions to help prepare continuing care for the next wave and future outbreaks.
Idea Exchange webinar: Public Health Lessons of COVID-19
Public health systems are adapting to the changing landscape of COVID-19 through research, treatment, planning and response. Join President McCauley and a panel of experts for a discussion on the public health lessons we have learned so far.
WATCH: Anatomy of a Pandemic Digital Forums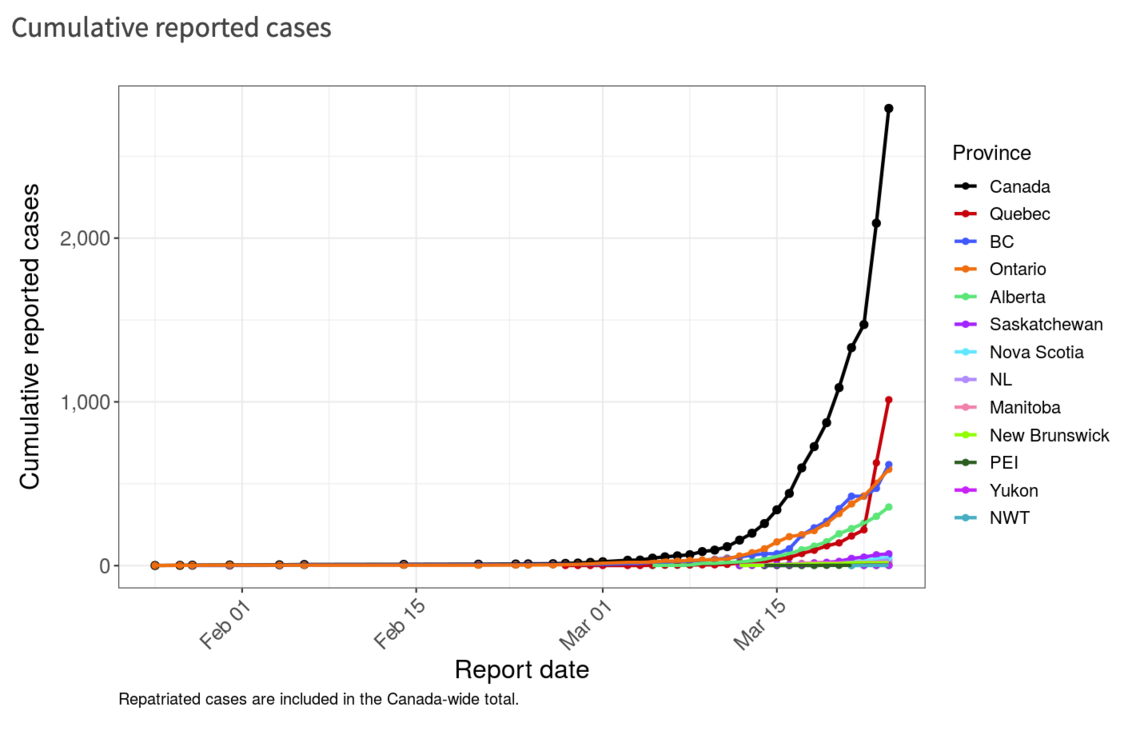 Latest COVID-19 research news
In response to the COVID-19 pandemic, which has claimed thousands of lives in every continent but Antarctica, stalled the world's economy and created a global sense of fear, more than a dozen O'Brien Institute researchers are mobilizing their scientific expertise, teams and efforts, and have joined international efforts to tackle this unprecedented global emergency. They're refocusing their work to conduct critical research that will inform further interventions, better equip society for the social challenges compounding the effects of this pandemic, and helping to better understand the nature and extent of this disease.
Funding and research resources
 *IMPORTANT: Given the rapidly approaching deadlines ALL interested UCalgary applicants are asked to contact Clint Westgard. The Grant Development Office will work with applicants to ensure they complete all necessary tasks and meet both the CIHR deadlines and internal deadlines.
CIHR pre-announcement: Strengthening Pandemic Preparedness in Long-Term Care
Information webinar
Call for Expressions of Interest (EOIs) on projects related to COVID-19 hot spots
RSO deadline for EOI: Noon, Sept 17
More info
2020 Fast Grants from Emergent Ventures
Researchers can apply for $10k to $500k fast grants for COVID-19 related projects 
More info
Global Research Collaboration for Infectious Disease Preparedness Funding opportunities 
More info
Elrha Research to Support COVID-19 Response in Humanitarian Settings (Urgent Funding Call)
More info 
Mercatus Center Emergent Ventures Fund (COVID-19 Fast Track)
More info
O'Brien Institute catalyst funding
More info
Alberta COVID-19 Rapid Response Program 
More info
COVID-19 Challenges Procurement Program: NRC Industrial Research Assistance Program and Innovative Solutions Canada
More info
The World Health Organization (WHO) proposal for a Global Allocation Framework for COVID-19 products: Global solidarity requires addressing the structural drivers of inequities
Read the response to Invitation for Feedback here. 
Call for papers related to the COVID-19 pandemic
The Canadian Journal of Public Health (CJPH) is currently soliciting original articles, reviews and correspondence related to the public health response to the COVID-19 pandemic.
More info
iCare Study (survey 2)
Take the International assessment of COVID-19 related attitudes, concerns, responses and impacts in relation to public health policies survey here.
Health Quality Council of Alberta (HQCA) COVID-19 Experiences and Impact Survey
Take the survey here.
Government of Canada invests $27M in coronavirus research
More info
Government of Canada funds 49 additional COVID-19 research project details
More info
Canadian 2019 Novel Coronavirus (COVID-19) Rapid Research Funding Opportunity Results
More info
Other funding updates from CIHR here, summary FAQ sheet derived from discussions at a recent CIHR University Delegates meeting here. 
NSERC has announced that all active Discovery Grants can elect to receive a one-year extension with funds at their current funding level. 
More info
COVID-19 Research Collaboration: Resources for UCalgary researchers and research staff to connect
More info
Fostering a Community of Practice of Public Health researchers during the COVID-10 pandemic (networking sessions)
More info
COVID-19 Response: Guidance for UCalgary Researchers
More info
Centre for Health Informatics (CHI): Advancing Health Informatics Research and Training for Precision Health
More info
Updates of CIHR programs, including information on decisions regarding the cancellation of the Spring 2020 Project Grant competition and other announcements 
More info
Read the FAQ sheet that was derived from discussions at a recent CIHR University Delegates meeting here. 
CanCOVID: An expert community of Canadian COVID-19 researchers, clinical collaborators, and healthcare stakeholders from across the country
More info
University of Calgary COVID-19 slack workspace for researchers here, sign-up first here
Featuring an O'Brien Institute slack channel: #oiph_public_health_research
The Health and Behavioural Impacts of COVID-19 on Youth: Results from the Canadian Perspectives Survey Series 1 - View the Stats Can survey results here.