Big data, innovative tools and methods for public health
Institute members focus on the development and application of new data and information methods to improve population health and health care systems
Big data, innovative tools and methods for public health
Over the last decade, there have been huge advances in the amount of data generated and collected in all aspects of day-to-day life, as well as advancements in the use of technology to analyze and understand this data. The intersection of these trends is called big data and smart analytics, and it is helping shape health care to become more efficient and productive.
The Institute's researchers are studying ways to develop and apply novel smart analytics and big data tools for health, including:
improving methods for harnessing and analyzing large health data sets to study patterns of disease
developing health information dashboards for health system planning, and to support easy access to information for health providers and patients
supporting the O'Brien Institute World Health Organization (WHO) Collaborating Centre in health information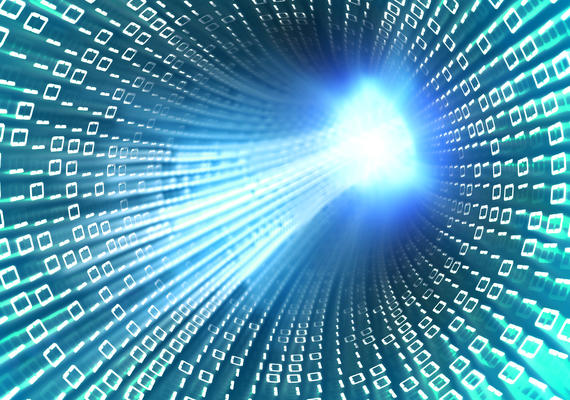 The University of Calgary Biostatistics Centre
The University of Calgary Biostatistics Centre (UCBC), is a multi-faculty initiative housed in the O'Brien Institute for Public Health, under the umbrella of the Institute's priority theme Big Data, Innovative Tools and Methods for Public Health.
November 30, 2018
Big Data for Health: Expectation. Opportunity. Impact.
An ever-expanding volume of data, the need to link data from disparate sources, and the increasing complexity of research design is radically changing biomedical, clinical and health services, and population health research. "Big data" approaches involve the theory and methodology of data analysis and data science, and sociological understanding and ethical management of these developments must advance synchronously to ensure sound application in medicine and health.  
Celebrating advancements in big data and global health, the prestigious 2018 Gairdner International Symposium, hosted by the O'Brien Institute for Public Health, will feature Professor Alan Lopez, recipient of the 2018 John Dirks Canada Gairdner Global Health Award.  
Featured speakers also include Professor Gina Neff, Senior Research Fellow and Associate Professor, the Oxford Internet Institute & Department of Sociology with Oxford University, and Eyal Oren, Product Manager with Google AI. A series of local speakers will provide furtner insight into these themes.
June 22, 2018 
Professor Judith Green, from King's College London, and professor Steven Hoffman, scientific director of CIHR's Institute of Population and Public Health, explored the implications of digital divides and digital connections for urban life and social policy at a half-day symposium hosted by the O'Brien Institute for Public Health.
Information and communication technologies have reached near-ubiquity in urban areas. They are changing the way cities are governed and experienced, and have major implications for physical and mental health, health monitoring, access to services, and health-care delivery. Green and Hoffman reflected on the concepts of digital divides and digital connections, and bringing together two major scholarly debates with profound implications for urban policy: 'smart cities' and 'healthy cities.'
Attendees joined breakout sessions to discuss some of the most pressing issues facing urban health, including:
big data and epidemiology
the digitalisation of health records
environmental monitoring in the healthy city
who is the healthy city for? Digital technologies in the context of economic, social and cultural diversity
aging and digital technologies: connections or divides?
social media and professional practices: consequence for health and healthcare
September 12-14, 2018
The IPDLN facilitates communication between centres that specialize in data linkage and users of linked data. The producers and users alike are committed to the systematic application of data linkage to produce community benefit in the population and health-related domains. Participants from Canada, the UK, Australia and New Zealand attended the 2008 inaugural meeting of the IPDLN (then known as the IHDLN), held in London, UK and hosted by the Research and Development Directorate of the National Health Service. The IPDLN now boasts over 400 members.
Every two years, directorship of the IPDLN moves sites. ICES and the O'Brien Institute for Public Health at the University of Calgary assumed co-directorship for 2017-2018.
Please visit the Institute's research groups page for detailed information on research being conducted in our priority theme areas.