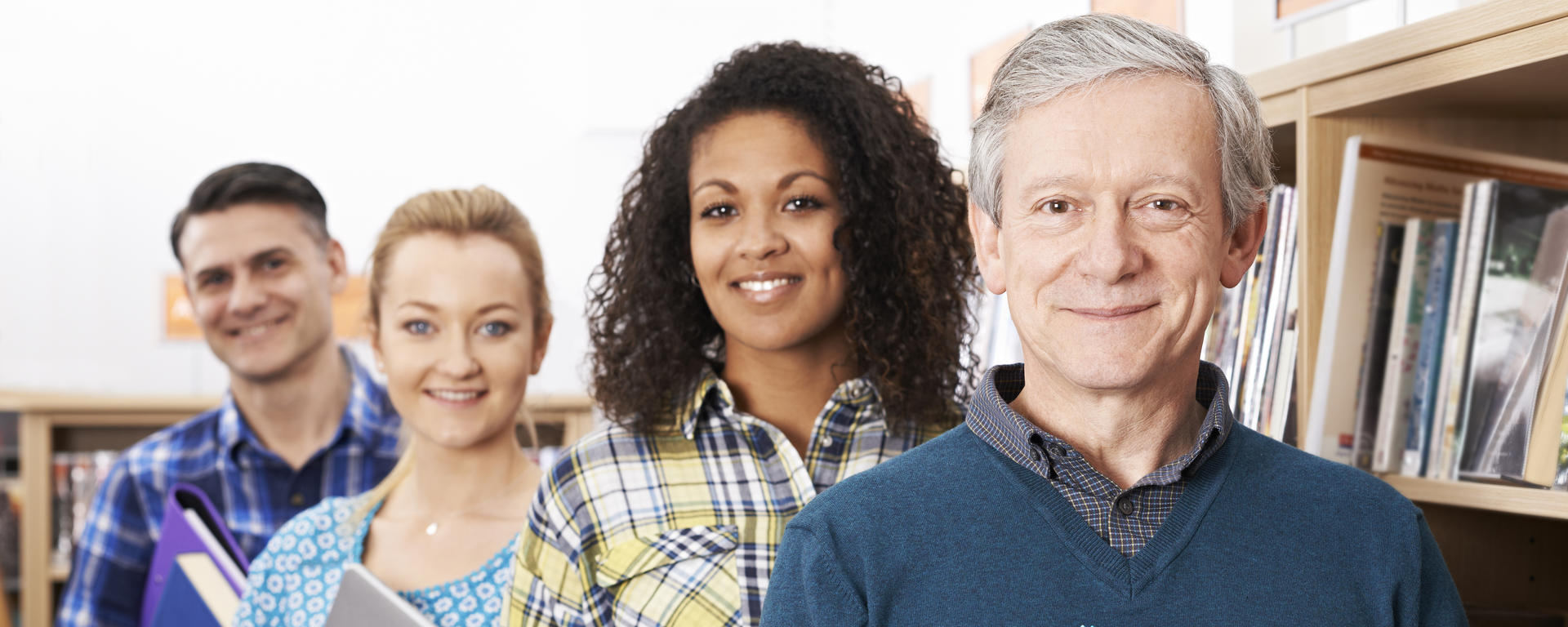 Mature Students
Mature undergraduate students at the University of Calgary are defined as those 21 years or older at the time of application. All graduate students are considered mature students.
Enrollment
About 1% of students who attend undergraduate and graduate courses at the University of Calgary are 50 years or older.
Tuition
Tuition fees for direct-entry bachelor's level courses are waived for undergraduate students 65 years or older, though other fees may still apply.
Membership
The University of Calgary was the 6th post-secondary institution in Canada to become a member of the AFU Global Network.
Education and Research
The Brenda Strafford Centre on Aging co-established a scholarship for mature graduate students. Apply for the P. June Rock Memorial Graduate Scholarship via the Faculty of Graduate Studies Graduate Award Competition.
Continuing Education at the University of Calgary offers scholarships and awards for individuals enrolled in their professional development programs.
The University of Calgary has a database of research projects that older adults can participate in. Use the filters to view these projects and determine eligibility.
An Age-Friendly University for an Age-Friendly Calgary
The City of Calgary has developed and implemented various initiatives to prepare for and support Calgary's growing older adult population. The Brenda Strafford Centre on Aging has partnered with the City by providing research support to improve the age-friendliness of Calgary. Our AFU initiative aligns with the spirit of Age-Friendly Calgary. In our efforts to become age-friendly, we aspire to create an inclusive academic environment and community resource for all older adults to utilize and enjoy.
The 10 AFU Principles
All members of the AFU Global Network endorse the 10 principles, which identify ways that post-secondary institutions can enhance the participation of older adults in academic settings.
| | |
| --- | --- |
| To encourage the participation of older adults in all the core activities of the university, including educational and research programs. | To ensure that the university's research agenda is informed by the needs of an aging society and to promote public discourse on how higher education can better respond to the varied interests and needs of older adults. |
| To promote personal and career development in the second half of life and to support those who wish to pursue second careers. | To increase the understanding of students of the longevity dividend and the increasing complexity and richness that aging brings to our society. |
| To recognize the range of educational needs of older adults (from those who were early school-leavers through to those who wish to pursue Master's or PhD qualifications). | To enhance access for older adults to the university's range of health and wellness programs and its arts and cultural activities. |
| To promote intergenerational learning to facilitate the reciprocal sharing of expertise between learners of all ages. | To engage actively with the university's own retired community. |
| To widen access to online educational opportunities for older adults to ensure a diversity of routes to participation. | To ensure regular dialogue with organizations representing the interests of the aging population. |