Brenda Strafford Centre on Aging
Featured Centre on Aging Initiatives
Age-Friendly University
A consolidated listing of the University's aging-focused researchers reaffirms the University's institutional commitment to improving the health and well-being of older adults and to better serve our aging population. Together, these efforts, along with the many initiatives being led by the Centre, have positioned the University of Calgary to be recognized as an Age-Friendly University.
Commemorating Mrs. P. June Rock
Mrs. June Rock, an accomplished leader whose career combined nursing, adult education, and healthcare administration, passed away in April 2019. To reflect June's valuable contributions and achievements, the Rock family and the Centre on Aging have established an endowed scholarship to support professional development for mature graduate students. Eligible students may apply through the University of Calgary open scholarship competition.
To make a donation in memory of June Rock, select "Cumming School of Medicine Impact Fund" from the designation list and type "June Rock Memorial Endowment" in the comments.
Centre on Aging Funding and Program Opportunities
Enrichment Programs
Summer program on interdisciplinary aging - The Centre offers a summer program for undergraduate and graduate students with an interest in aging. All students are welcome to participate. Sessions feature talks by academic and community experts. Learn more here.
Funds for student-led initiatives that enhance gerontology training and experiences at the University – contact our Centre to learn more.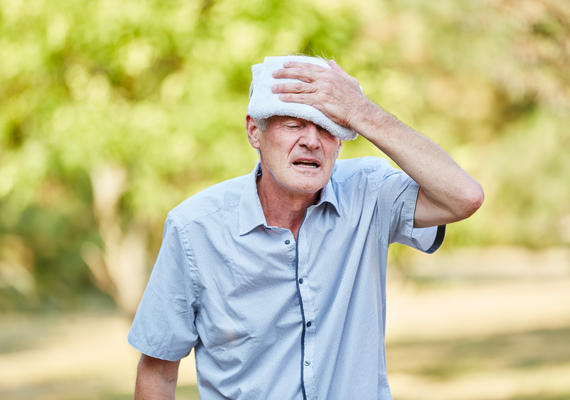 Featured News
Information for Preventing Heat-Related Illness
Older adults are more prone to heat-related health problems.
Our Centre on Aging has compiled a list of tips to help prevent heat-related illness in older persons during extreme heat events.