Strategic Advisory Board
The O'Brien Institute for Public Health Strategic Advisory Board has been established to help the Institute define strategies for achieving positive health impacts for Albertans, while also achieving academic excellence at national and international levels. The Board will be advisory to the Institute's leadership and its Executive Committee.
Born in Montreal, and with a Bachelors Degree in English and Fine Arts from McGill University, Gail moved to Calgary with her husband David and three children in 1978. Her career in fashion spanned the next 25 years including 10 years as General Manager of Holt Renfrew Calgary.
During that time Gail began her deep commitment to community involvement serving on the boards of both the Y.W.C.A Board of Calgary, and as Vice-Chair of the Glenbow Museum. Since her retirement, she has devoted herself full time to the Not-for-Profit sector focusing largely on Women, Medicine and the Arts in organizations across Canada. 
In 2005, the O'Brien Centre for the Bachelor of Health Sciences became a reality thanks to a foundational gift from Gail and David O'Brien and in 2014, a second major gift from the O'Briens named the O'Brien Institute of Public Health at the Cumming School of Medicine, University of Calgary.
Gail's broad commitment to the NFP Sector has and continues to include many Board Governance roles. Current commitments include: The Hospital for Sick Children Board of Trustees and Foundation Board of Directors; Co-Chair, Council for Canadian American Relations; Trustee of the National Arts Centre; Director of Business for the Arts; Chair of the Dean's Advisory Board of the Cumming School of Medicine; Chair of the Southern Alberta Cancer Institute Advisory Board; and member of other Institute Advisory Boards at the CSM including the O'Brien Centre for the BHSc and the O'Brien Institute for Public Health. Past Board commitments include Chair of the National Arts Centre Foundation and Trustee of the Ontario Science Centre. 
Gail received the Women of Distinction Award for Business and Entrepreneurs in the year 2000. In 2010, Gail received an Honorary Doctor of Laws Degree from the University of Calgary as well as the Eric Harvey Award from the Glenbow Museum. In September 2011, Gail received the Alberta Medical Association Award of Honor (for a non medical person) for her contribution to Health Quality in Alberta. 
Gail is married to David O'Brien. They have three children and 10 grandchildren all residing in Toronto.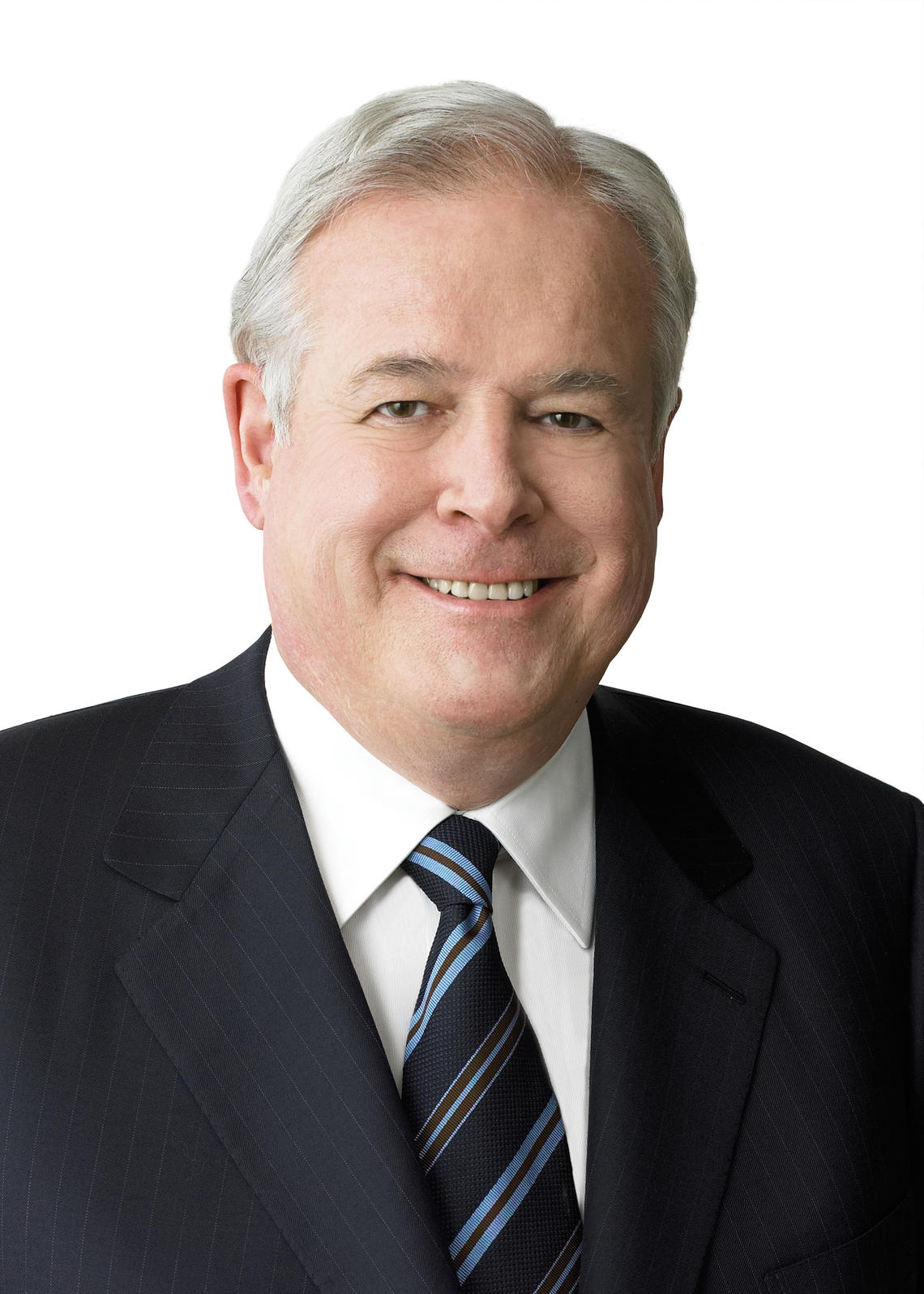 David grew up in Montreal where he obtained a Bachelor of Arts (Honours Economics) Degree from Loyola College (now part of Concordia University) and a Law Degree from McGill University. He practiced law for several years as a trial lawyer at Ogilvy Renault in Montreal.
At the age of 36 he moved across the country to Calgary with his wife Gail and three young children, Tara, Matthew and Shaun. He and his wife have resided in Calgary since late 1977. He is the past Chairman of the Royal Bank of Canada - Canada's largest bank. He is also the past Chairman of Encana Corporation - one of North America's largest independent natural gas companies.
Mr. O'Brien was Chief Executive Officer of Canadian Pacific Limited from 1995 until the break-up of Canadian Pacific into five public companies in October 2001. He moved the head office of CP and CPR to Calgary in 1996. Upon completion of the split-up of Canadian Pacific, he acted as Chief Executive Officer of PanCanadian Energy Corporation (where he had previously been CEO from 1990 to 1995) and negotiated the merger of PanCanadian Energy Corporation and Alberta Energy Company Ltd. to create Encana Corporation. This merger became effective in April 2002.
Prior to joining PanCanadian, he held various management positions at Petro-Canada in Calgary, rising to Executive Vice President. Mr. O'Brien was Chairman of the Canadian Association of Petroleum Producers 1994 - 1995 and was Chairman of the Canadian Council of Chief Executives (formerly the Business Council on National Issues) from 1999 - 2001.
In addition, he served on the Board of Governors of the University of Calgary for six years from 1997 to 2003 and was Chancellor of Concordia University for five years from 2006 to 2010.
Mr. O'Brien has received a variety of awards over the years. He has received three honourary degrees, including one from the University of Calgary. He has been recognized as an Outstanding Business Leader and received the 2001 Distinguished Business Leader joint award of the University of Calgary and the Calgary Chamber of Commerce. In May 2004, Mr. O'Brien was inducted into the Canadian Business Hall of Fame and in May 2005, Mr. O'Brien was named a Fellow of the Institute of Corporate Directors. In December 2008, Mr. O'Brien was appointed an Officer of the Order of Canada.
Dr. Bharwani is the Director for Public Policy and Strategic Partnerships with the Cumming School of Medicine, and the Lead for Public Policy and Partnerships at the O'Brien Institute for Public Health at the University of Calgary.
He is a specialist in internal medicine with graduate training from the Harvard Kennedy School of Government in public policy and public administration. He was previously Vice-Chair (Strategy) for the Department of Medicine, and has held Directorships for both the Medical Teaching Unit (in affiliation with W21C) and the Internal Medicine Residency Mentorship Programme while also actively serving as the Scientific Director for the Office of Leadership Development at the Cumming School of Medicine.
He was a recent resident of the Venture Incubation Program at the Harvard Innovation Lab. In addition to annually winning teaching awards, he has been recognized for his leadership by two international societies (American College of Physicians and Society of General Internal Medicine).
Dr. Bharwani remains an active community citizen, serving on a variety of community and corporate boards.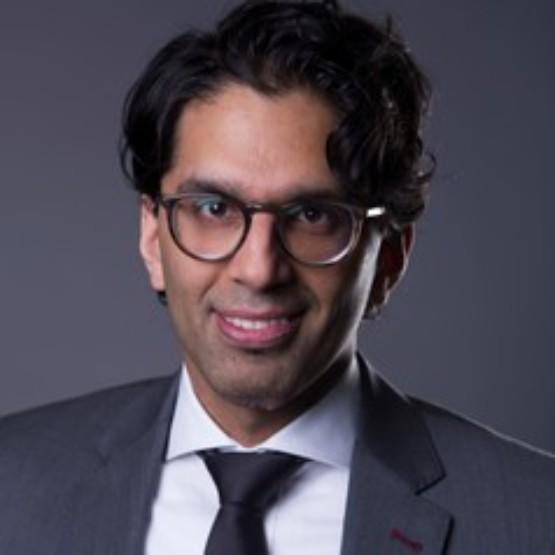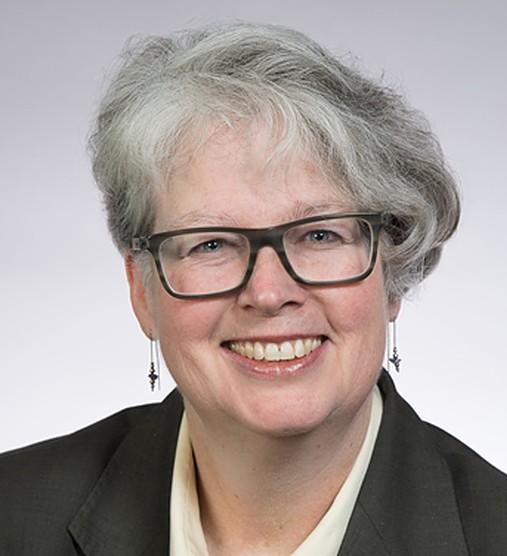 Katie is passionate about making life better every day for all Calgarians, in strong neighbourhoods, and through powerful partnerships. She currently acts as General Manager for Community Services with The City of Calgary, overseeing the work of Calgary Housing, Parks, Recreation, Community Standards, Neighbourhoods, Fire and Emergency Management Agency (CEMA). In The City's COVID-19 response, she has chaired the Community Support Task Force.
In her 30+ years of public service, Katie has championed The City's social wellbeing agenda inspired by Council, citizens, colleagues, and organizations like the O'Brien Institute for Public Health at the University of Calgary. Her work on The City's first homelessness strategy established the foundation for Calgary's poverty reduction initiative Enough for All. She is just completing a term as Chair of the Board of Trustees for the Burns Memorial Fund.
For Katie, the whole is always greater than the sum of the parts. We are better together.
Joanne Cox, an experienced executive,  established a career leading the growth and evolution of Canadian-based international energy companies, most recently as Executive Vice President and General Counsel for Encana Corp. and previously with Precision Drilling.  She practiced law for over 30 years in both Canada and the United States, before retiring in 2021. She now devotes her time to advocate for community issues, mainly in the areas of children's mental health and Canadian health policy.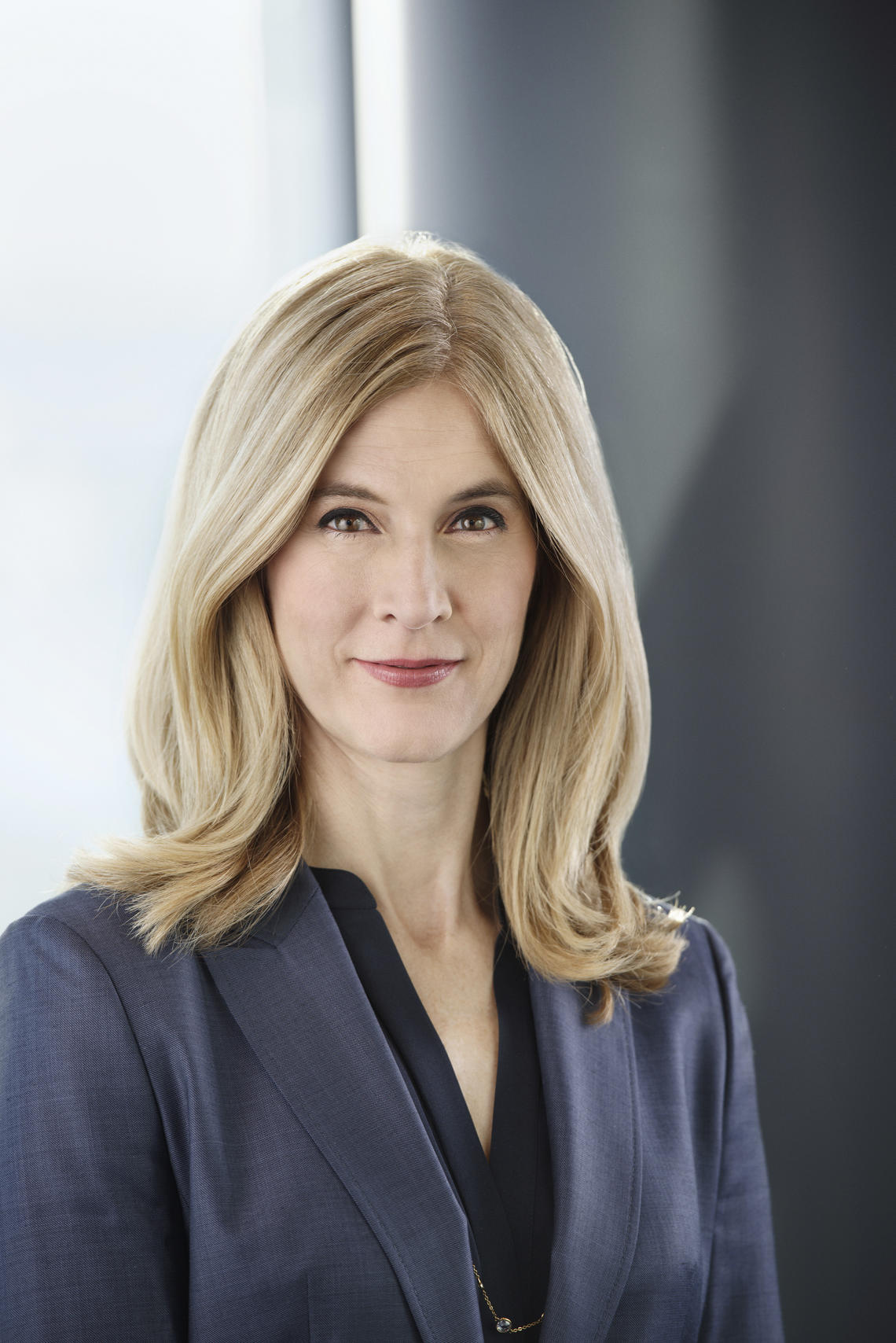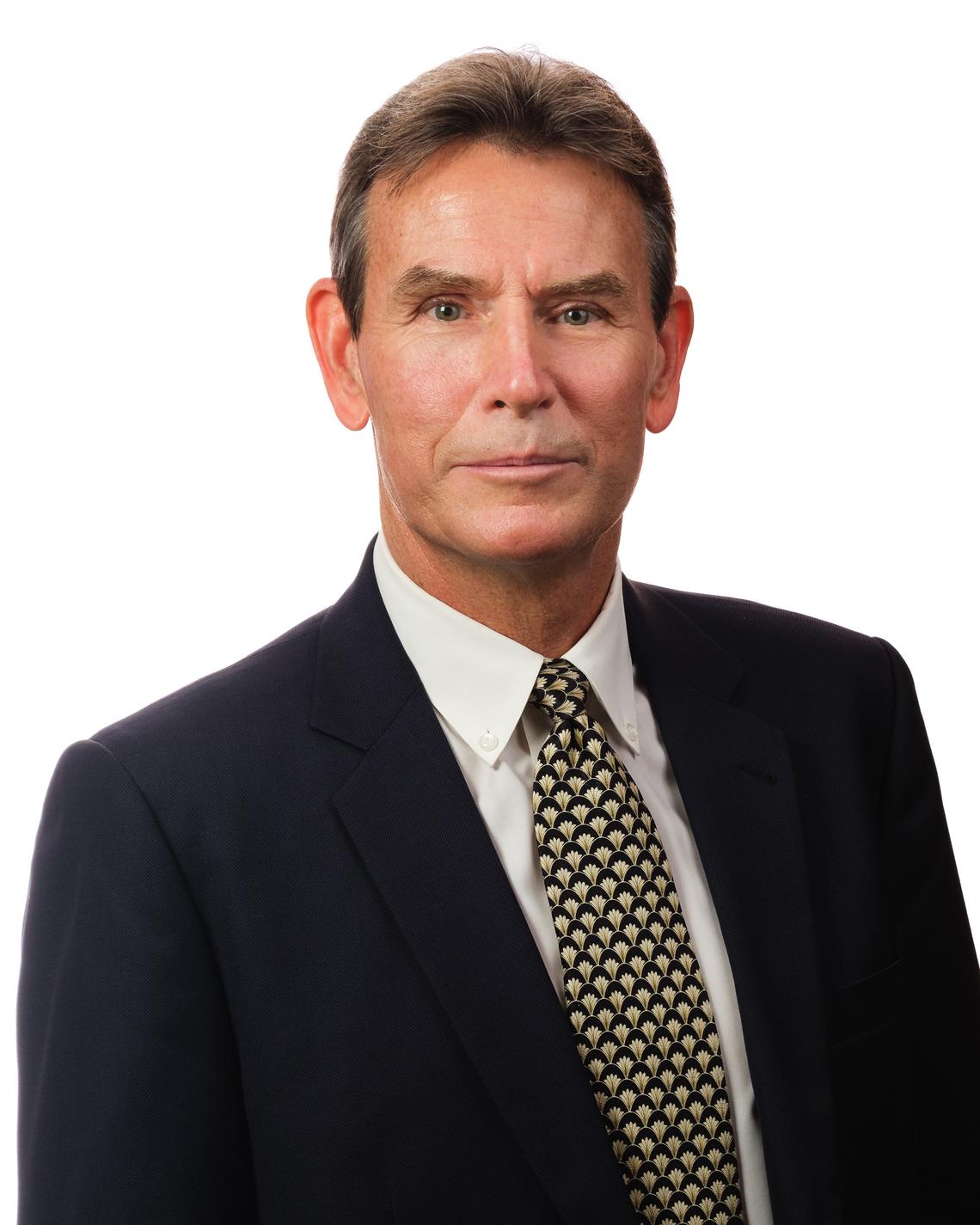 William DeJong has more than three decades of practice experience in the areas of securities/corporate finance and corporate/commercial legal matters. He is currently Counsel (long-standing partner until 2016) with the international law firm of Dentons Canada LLP.
During his successful career, DeJong has been a director ‒ and in many instances a founding shareholder ‒ of a number of public companies traded on various stock exchanges during his career, including The American Stock Exchange (AMEX) now known as the NYSE American, Toronto Stock Exchange (TSX), and TSX Venture Exchange (TSX-V).
These public companies have been active in such diverse industries as oil and gas exploration, sales and service of agricultural and construction equipment, hearing healthcare, and learning and performance enhancement software solutions.
DeJong has many years of community involvement and pro bono experience, serving on various boards and committees, including the Glenbow Museum, Calgary Winter Club, Gold Medal Plates, CUPS, and Progressive Conservative Association of Alberta (budget director). He has also been a member/chairman of various political finance committees for past Premiers, Senator, and Mayoralty candidates.
Throughout his career he has been awarded several accolades, including the Queen Elizabeth II Diamond Jubilee Medal, Alberta Centennial Medal, and the well-regarded distinction and recognition as Queen's Counsel. He was also a recipient of the Progressive Conservative Party Outstanding Volunteer of the Year Award.
Bonnie retired from Enbridge Inc., where she served for 12 years as the senior executive responsible for information technology, human resources, public and government affairs, corporate governance matters, and corporate social responsibility (CSR). She holds a Bachelor's degree (Great Distinction) from the University of Regina and earned her Master's degree at the University of Calgary. She is a member of the Institute of Corporate Directors, and a 2006 graduate of the ICD Corporate Directors' Education Program. She was named a Fellow of the ICD in 2015. In 2015, she was inducted into the Saskatchewan Petroleum Hall of Fame.
Bonnie received the Peter Lougheed Award for Excellence in Leadership from the Public Policy Forum in 2014. She is a Certified Human Resources Professional (CHRP) and has been recognized by the profession with an Award of Distinction. She is a member of the International Women's Forum (IWF). Ms. DuPont was named to the Top 100 Most Powerful Women in Canada list each year from 2001 to 2006 and in 2007 was inducted into the Top 100 Hall of Fame. In 2008 she received an Honorary Doctor of Laws from the University of Regina, and in 2017 received an Honorary Doctor of Laws from the University of Calgary.
In 2011 she received an honorary degree from the Southern Alberta Institute of Technology for her contributions in the area of science and technology. She has served, and continues to do so, on numerous publicly traded and private company boards, including chairing the Board of Governors of the University of Calgary between 2011 and 2016. She has served numerous not for profit boards as well, including the Calgary Opera Society Board as well as the Capital Campaign Cabinet for the YWCA. She is the immediate past Chair of the Top 7 Over 70 initiative. She served as an Instructor for many years in the Directors Education Program for the Institute of Corporate Directors and was the National Academic Director of the Human Resources and Compensation program from 2012 until she stepped down in March 2019. In October 2019, she was awarded the Alberta Order of Excellence in recognition of her business leadership, her championing of women's leadership and her community service.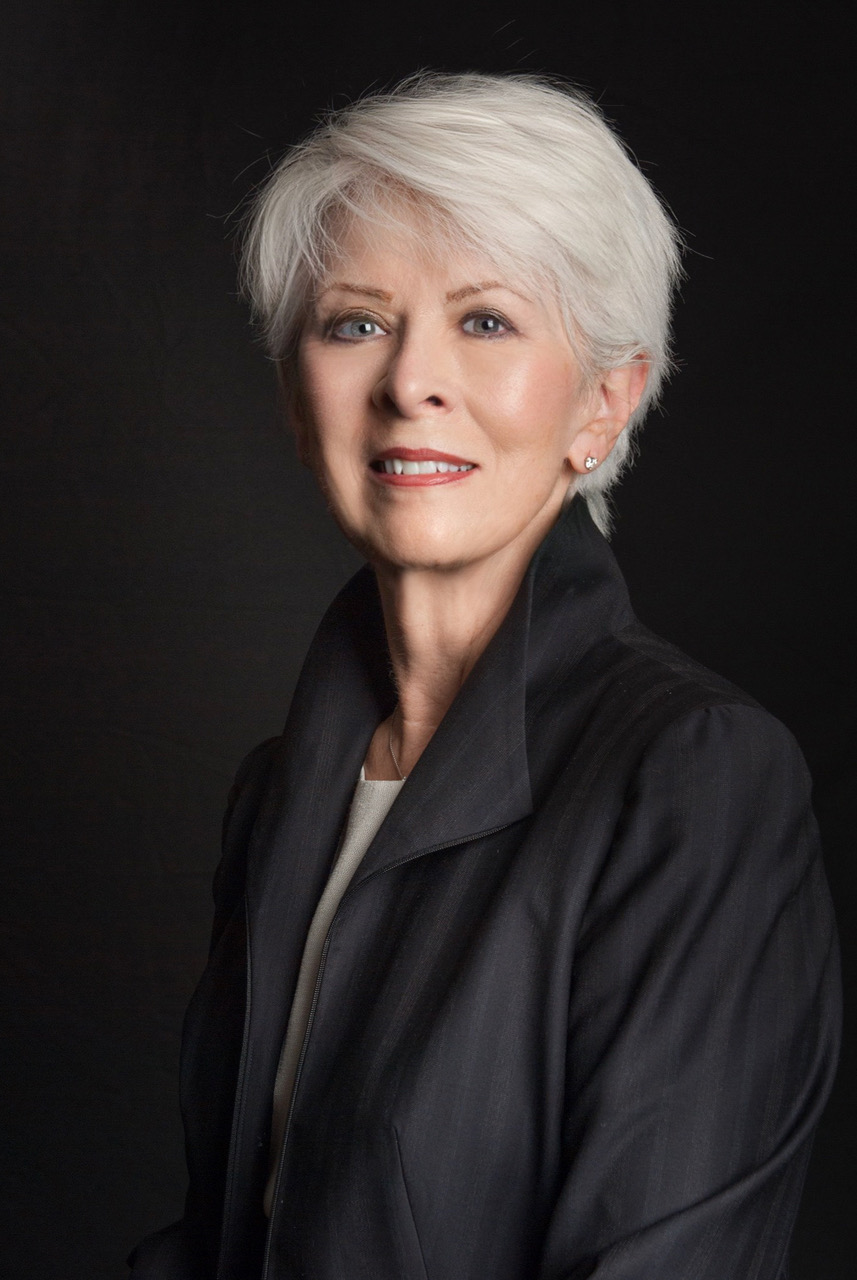 A board director of Women Moving Millions, past chair and long time supporter of Canadian Womens' Foundation, co-founder of Juno Foundation, (now named Lionheart Foundation).
Julie has been an active participant and change maker in the philanthropic world using a gender lens to make meaningful impact. Her efforts are directed toward mental health, adolescent girls, and gender equity.
This important work has enabled her to connect people and focus efforts to improve lives and strategically invest to bring a reality to the hopes of dreamers and empowerment to women and girls to live without limits.
A fifth-generation Calgarian, Gary holds a Bachelor of Applied Science in Mechanical Engineering from the University of Calgary and a Master of Applied Science in Mechanical and Biomedical Engineering from the University of Toronto. His graduate research at Holland Bloorview Kids Rehabilitation Hospital applied design theory to improve prosthetic limb function.
His early career was in design and commercialization of new mechanical and software products in oil and gas, environmental remediation and healthcare industries. He holds patents, published journal articles, and conference proceedings in several of these areas.
Gary was the fifth employee and partner at Peloton and oversaw data solutions design and engineering. Peloton is a Calgary-based, international software startup that achieved more than 30% revenue growth for 17 consecutive years. Peloton is known for successfully developing data solutions bringing together many aspects of petroleum operations. By applying these same design methods to non-engineering areas of production accounting and contract land agreements, Peloton fundamentally changed how that information was managed by solving root problems directly rather than accommodating historical layers of methods that evolved prior to modern computing capabilities.
Successfully transitioning out of Peloton in 2014, Gary now manages a private foundation with the goal of advancing the use of personal health information to improve outcomes in the medical system. He would like to see data used more effectively to improve prevention, diagnosis, communication and treatment of personal health. Other volunteer activities include helping the local technology ecosystem and coaching kids' activities.
Gary shares his spare time with his wife and three energetic kids travelling and doing outdoor activities including skiing, biking, and sailing.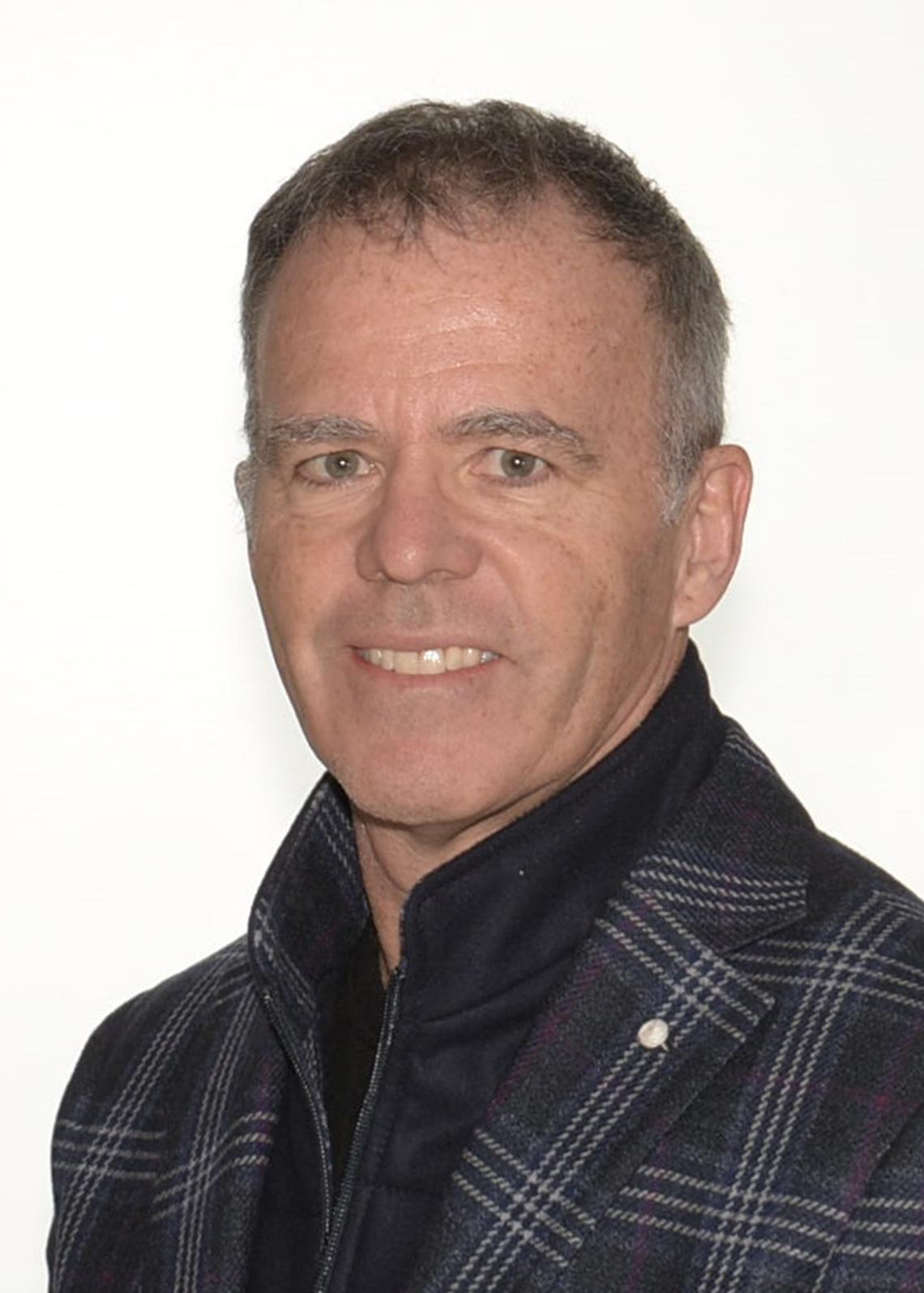 Dr. Christie Lutsiak has a B.Sc. (Pharm) from the University of British Columbia and a Ph.D. (Pharmaceutical Sciences) from the University of Alberta. After finishing her degree, she completed a postdoctoral fellowship in immunology at the National Institutes of Health in Bethesda, MD.
Christie has worked at Alberta Health for 10 years. In her role as Director within the Research & Innovation Branch, she oversees development of health research and innovation policy and strategy. She also works with health system, academic, and industry partners to support research and accelerate innovation in health care.
Laura McDougall is the Senior Medical Officer of Health / Senior Medical Director, Provincial Population and Public Health (PPPH) and the Population and Public Health Strategic Clinical Network at Alberta Health Services. 

Dr. Laura McDougall completed her medical degree at the University of Calgary and a specialty in Public Health and Preventive Medicine at the University of British Columbia. After several years as Assistant Professor at the University of Calgary, she headed to the University of the West Indies in Trinidad and Tobago and eventually led the Public Health and Primary Care unit in the Faculty of Medical Sciences. Subsequently she spent five years with the Pan American Health Organization / World Health Organization (PAHO/WHO) as head of Non-communicable Diseases (NCD) and Injury at the Caribbean Epidemiology Centre. A major undertaking was establishing the Caribbean Cervical Cancer Prevention Programme.
After leaving Trinidad, Dr. McDougall consulted on immunization policies and vaccines for the World Health Organization (WHO/HQ). She then served as medical lead of the Alberta Cervical and Breast Cancer Screening Programs with the former Alberta Cancer Board and later as Medical and Scientific Director for the Alberta Cancer Prevention Legacy Fund (ACPLF) with Alberta Health Services (AHS). Dr. McDougall was appointed Senior Medical Offer of Health for AHS in December 2019 and Senior Medical Director for Provincial Population and Public Health and the Population and Public Health Strategic Clinical Network. She holds a Clinical Adjunct Professor position at the University of Calgary in Community Health Sciences.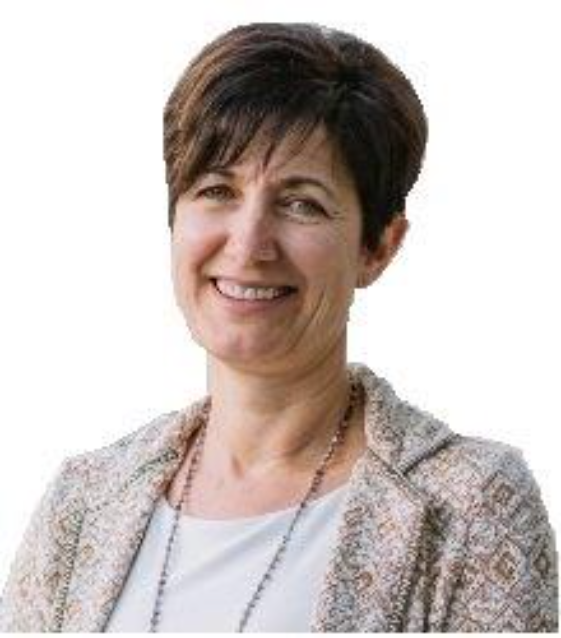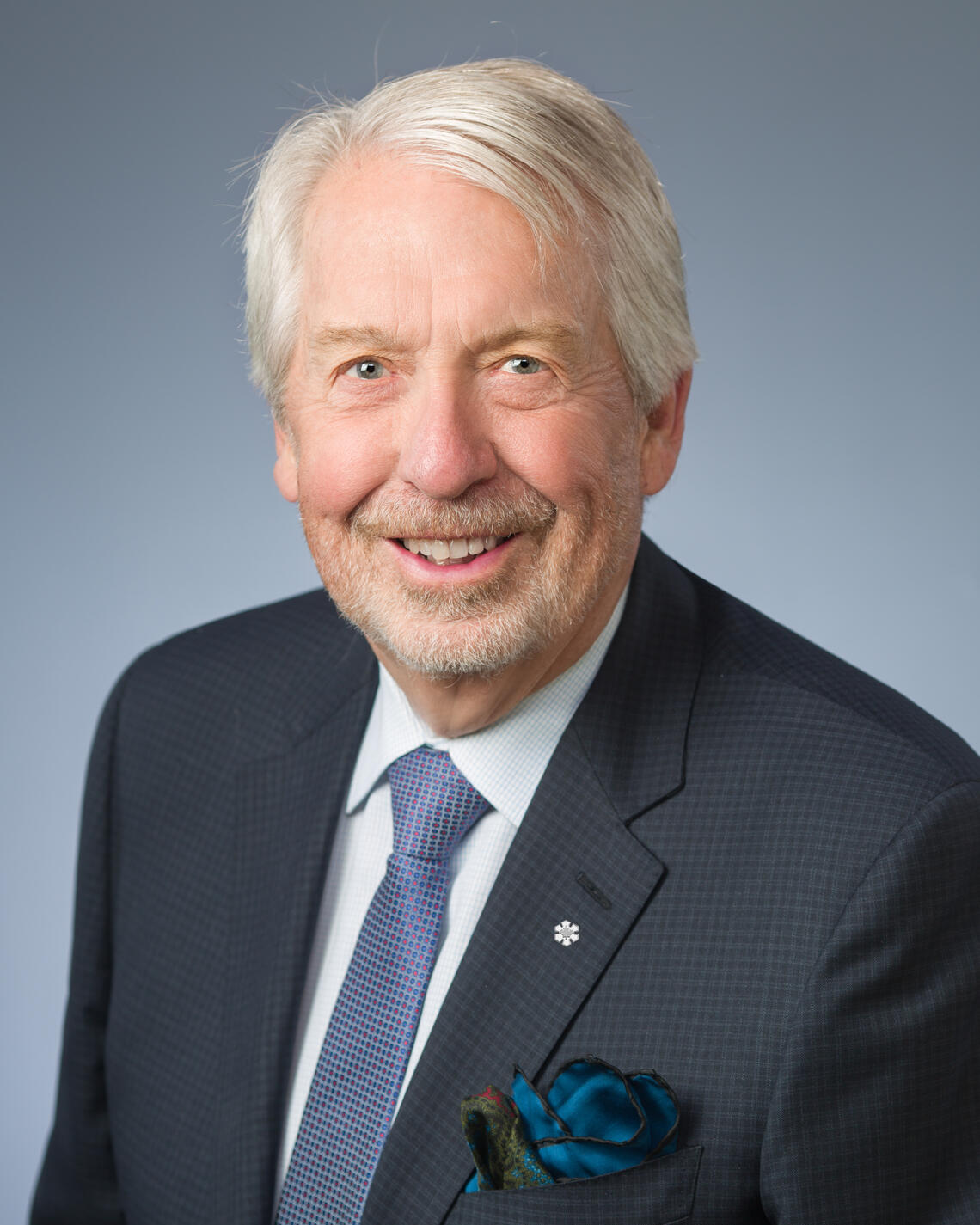 Rod McKay is a Member of the Order of Canada.  
Rod held senior executive management responsibilities in both the KPMG Canadian and International firms. Currently he is board chair of Canadian Partnership for Stroke Recovery; past chair and director of Tourism Calgary; director of Fidelity Investments; director of Calgary Health Foundation; member of the Advisory Committee of the Institute of Corporate Directors (Calgary) and director of Luminous Voices.  
Rod has always been active as a member and chair of the boards of public, crown and not-for-profit organizations in Canada. These have most recently included: lead independent member (director) of Alberta Securities Commission; board chair of Heart and Stroke Foundation of Canada; board member of Calgary 2026 Bid Exploration Committee; and, director of Calgary Counselling Centre. 
 
Penny Pexman is currently Professor of Psychology and Associate Vice-President (Research) at the University of Calgary. In her role as Associate Vice-President she serves as Director of the Postdoctoral Program, and leads a number of initiatives including support for knowledge engagement and research funding in the social sciences and humanities.
Penny earned her PhD in Psychology at the University of Western Ontario in 1998 and joined the University of Calgary the same year. Her research expertise is in cognitive development, psycholinguistics, and cognitive neuroscience. Penny has published over 125 journal articles and book chapters on those topics. For the past two decades her research has been funded by both the Social Sciences and Humanities Research Council (SSHRC) of Canada and the Natural Sciences and Engineering Research Council (NSERC) of Canada, including NSERC's prestigious Discovery Accelerator Supplement in 2008. She has served on multiple national grant adjudication panels, including NSERC Discovery, Research Tools and Instruments, and Banting Postdoctoral Fellowship committees. She is a Past President of the Canadian Society for Brain, Behaviour and Cognitive Science, and a current member of the Governing Board for the Psychonomic Society. From 2013-2018 Penny was Editor in Chief of the Canadian Journal of Experimental Psychology and is currently Associate Editor of the Journal of Memory and Language. In 2016, Penny co-founded Women in Cognitive Science Canada, a national organization offering professional development and networking opportunities to promote diversity and inclusion in cognitive science and related disciplines. An award-winning mentor and researcher, Penny is an elected Fellow of both the Canadian Psychological Association and the Association for Psychological Science.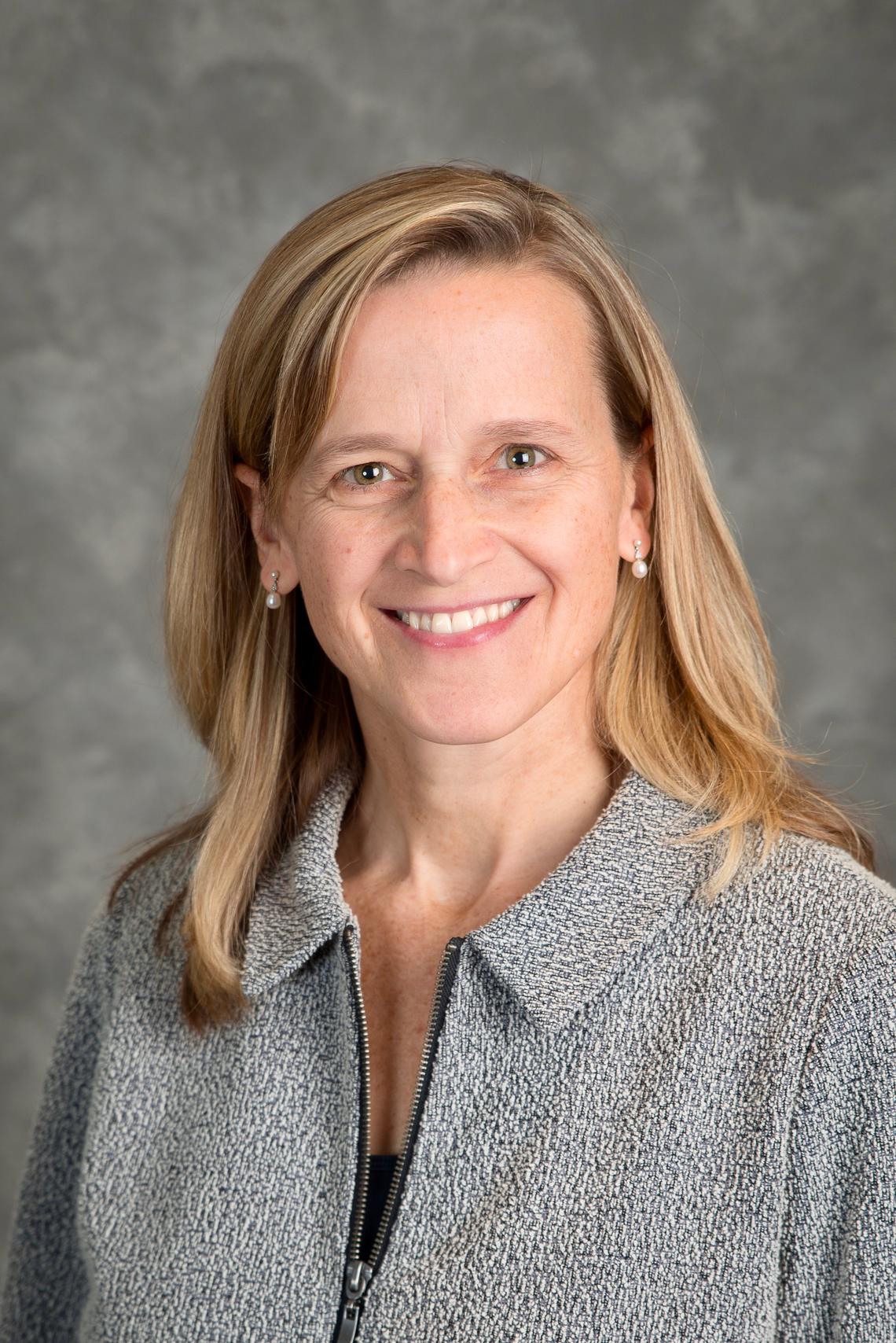 Alice Reimer is a successful technology entrepreneur and dedicated community leader and mentor.

Currently as Site Lead of Creative Destruction Lab Rockies, Alice works with Canadian academic, government and investment organizations to help accelerate technology companies with the potential to transform the world's social, industrial, and economic landscape.

As a technology entrepreneur, Alice led ground-breaking SaaS companies for global retail giants such as Walmart, Home Depot and LEGO earning her national recognition with PROFIT W100's designation as one of Canada's Top Female Entrepreneurs, and Alberta Venture as one of Alberta's 50 Most Influential People.

Alice is a co-founder and director of The51, a financial platform for democratized access to female capital for female led businesses, serves on the board of Opportunity Calgary Investment Fund, Syantra Diagnostics Inc. and is the former Board Chair of Startup Calgary and The A100.
Ray believes there is unlimited capacity in our human potential to overcome any challenges we face, particularly when we work together and support each other to overcome them.  He lives by the adage, it is in our daily lives and how we interact with others that we can have our greatest effect in making life better for ourselves and others. 
A brief overview of his experience includes five years of service in the Canadian military until retiring in 1990 as a captain.   He served in the Calgary Police Service from 1990 to 2019 and retired with the rank of Deputy Chief. He has extensive work experience in areas such as patrol officer, undercover officer in the Drug unit, a member of the Tactical unit, Organized Crime investigator, Public Safety unit commander, Critical Incident commander, Community Policing District Commander, Commander for Information, Communication and Technology Division, Commander Real Time Operations Centre, Deputy Chief of both the Bureau of Operations and Bureau of Corporate Support. He has participated in national and provincial level policing committees in Emergency Response, Technology, Human Resource and Learning. 
In 2011 he served as a senior police advisor to the Afghan Anti-Crime Police as part of the Canadian policing contribution to the NATO training mission in Kabul, Afghanistan.  In 2017 he was the recipient of the Governor General's Order of Merit of Police Forces for leadership and exceptional service. 
Ray believes that the solutions to many of the challenges we face today will be solved with advances in public health research.  Development of sound policies and practices that promote Physical and Mental health will result in a more just and compassionate society for everyone.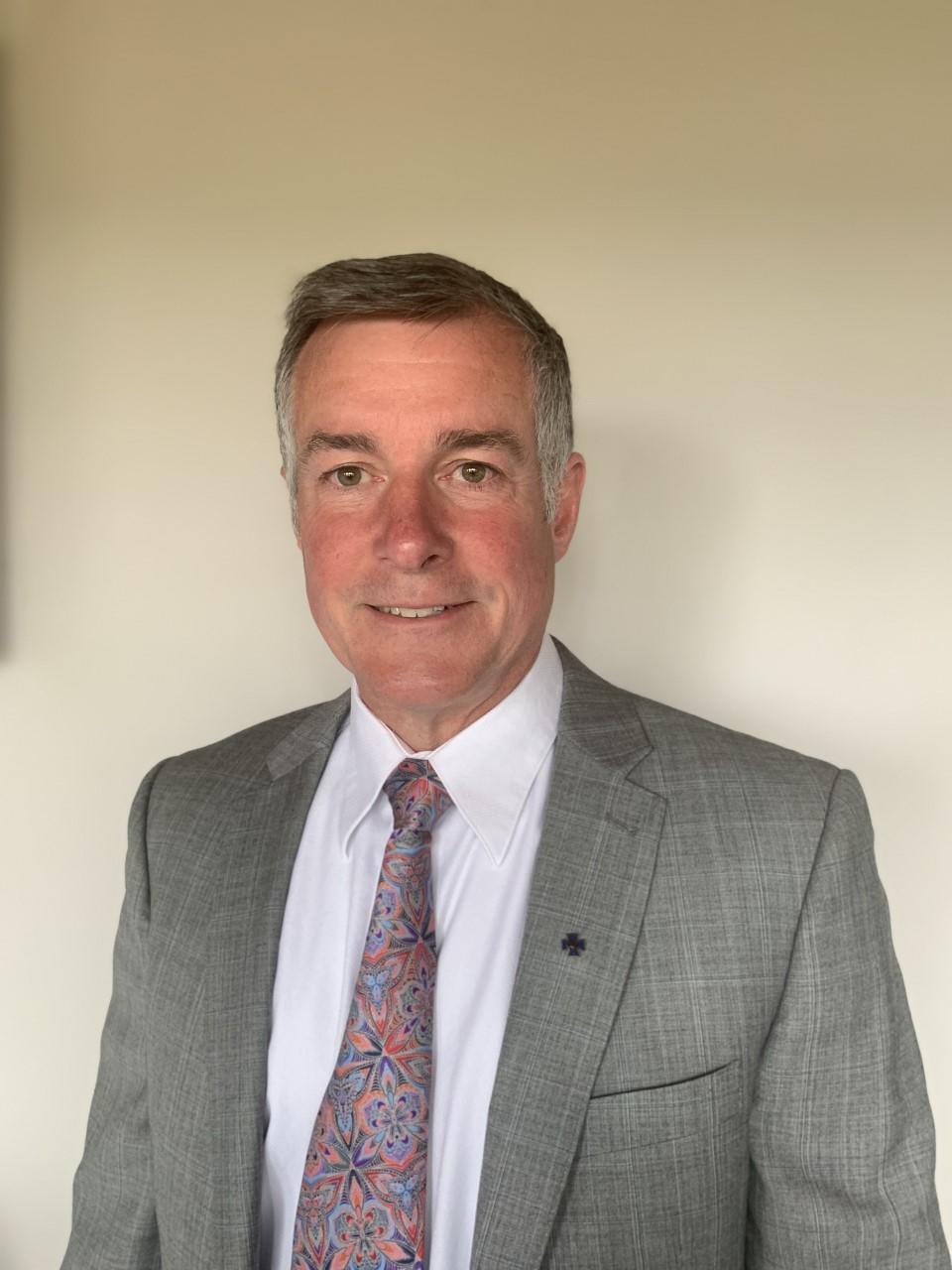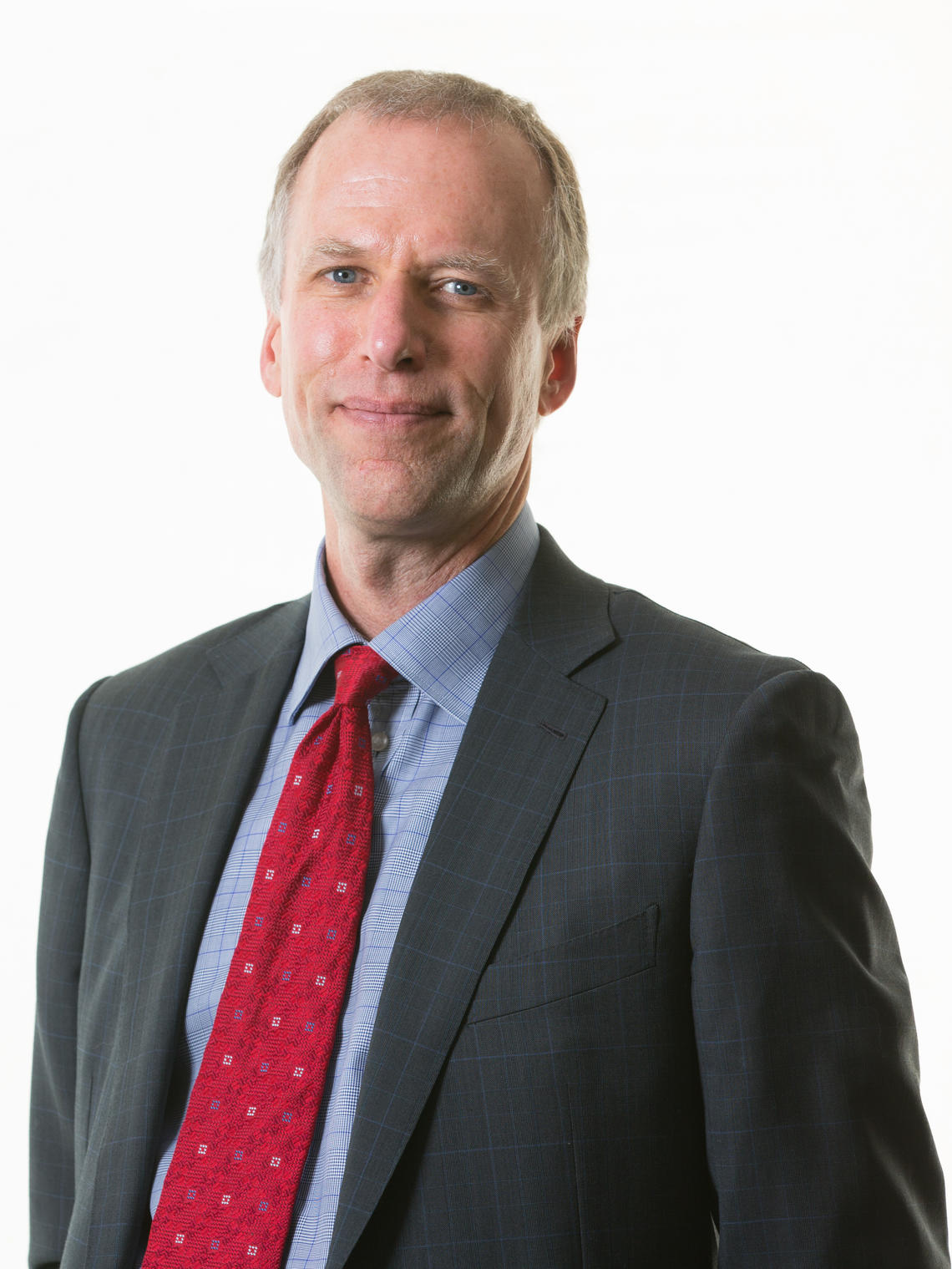 Chris Seasons, Senior Advisor and Director of ARC Financial Corp., provides leadership support for the ARC executive team in the areas of strategy and risk management, as well as investment decision-making. He brings over 30 years of operating experience covering all facets of the Canadian upstream oil and gas industry. Chris is a member of ARC's Investment and Strategy committees. He currently represents ARC on the board of Longshore Resources Ltd.
Prior to joining ARC in February 2015, Chris was President of Devon Canada Corp., a 200,000 bbl/d company with diverse assets in the WCSB for 10 years. His experience also includes working for a large multi-national, both domestically and internationally, and a junior Calgary based exploration and acquisition company. He obtained his Bachelor of Science Degree in Chemical Engineering (1982) from Queen's University and is a professional engineer registered in Alberta. He was a former Chairman of the Canadian Association of Petroleum Producers (CAPP) and a member of the Oilsands CEO Council, as well as chairing numerous other committees. He is a current director and past Chair of the Alberta Children's Hospital Foundation, and a former director of the United Way of Calgary and Area and former Co-Chair of the Calgary United Way campaign.
Chris has been Chair of the O'Brien Institute SAB from 2016 to 2020
Sameera Sereda is the Managing Partner and Chair In-House Counsel Division of The Counsel Network. Her focus is on building diverse and inclusive teams and providing strategic advice relating to the successful recruitment of Partners, General Counsel, and senior associates at premier law firms and major corporations in Canada and around the world.

A member of the Law Society of Alberta, the Canadian Bar Association, and the Canadian Corporate Counsel Association, Sameera received her LL.B. from the University of Calgary in 1997. Before joining The Counsel Network, she practiced civil and commercial litigation.

Sameera has a B.A. in English from McGill University and a Diploma in Public Relations. She has taught various courses in business law, business communications, and effective writing, and has facilitated numerous workshops in the areas of media training, strategic planning, and marketing. Sameera is a qualified diversity trainer and administrator of the Intercultural Development Inventory, as well as certified to deliver conflict resolution training.
Sameera is the Chair of Women in Law Leadership, a Canada Not-for-Profit dedicated to the celebration, education, and advancement of women lawyers, and the co-founder of the Women in Law Leadership (WILL) Awards. She is deeply passionate about giving back to the community as evidenced by her many years of volunteering with the Canadian Bar Association, the Alberta Lawyers' Assistance Society, the Association of Women Lawyers, and the Federal Judicial Advisory Committee for Alberta.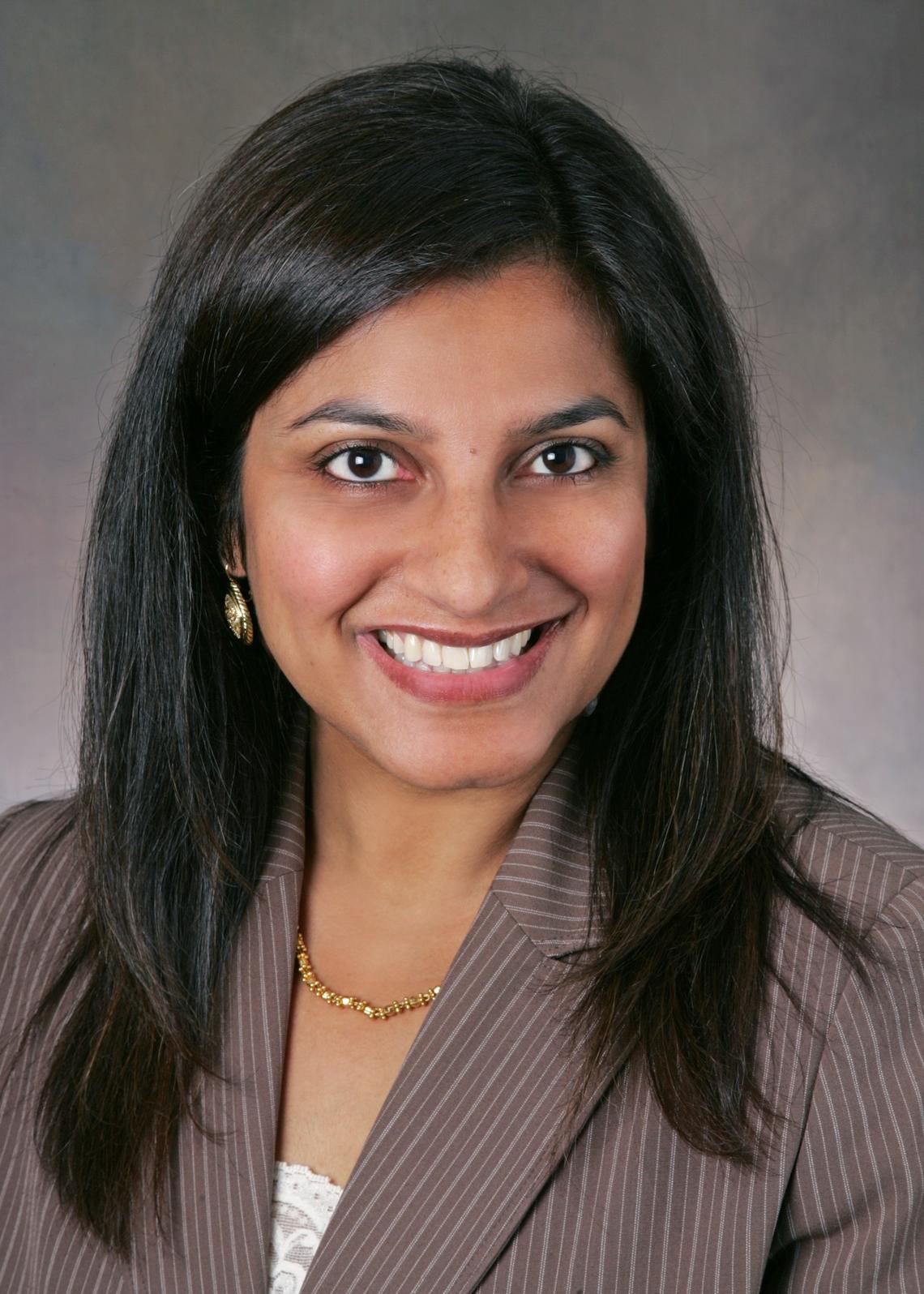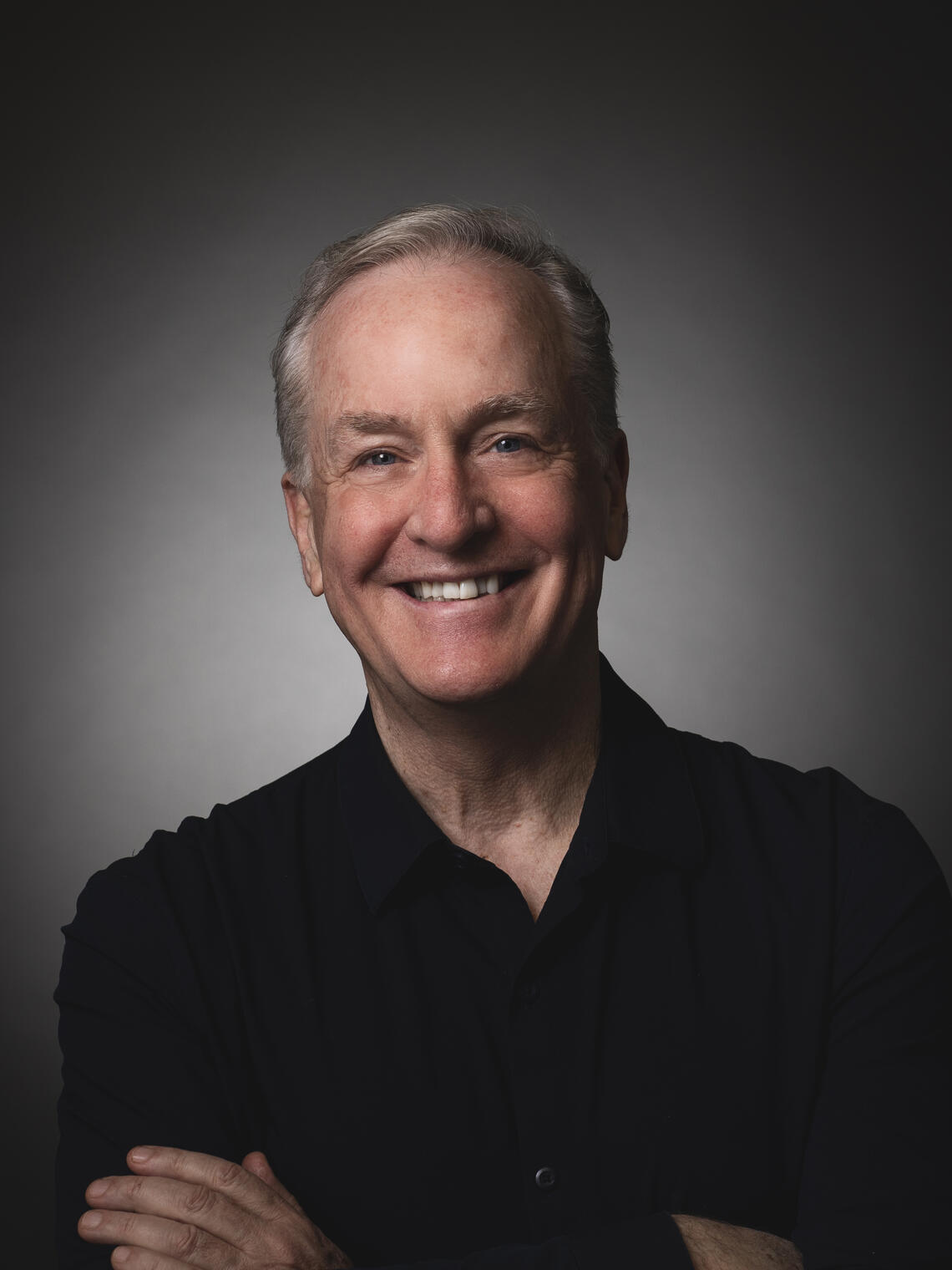 John has been the IHE's Senior Policy Director since 2007 and on the Advisory Board of the O'Brien Institute since 2013.
During his time at IHE John has been seconded to work for the Alberta government in both the Ministers Office for 2012-13 and the Deputy Ministers Office in 2015/16. He has also worked part time while at IHE for Alberta Innovates Health Solutions in support of provincial health innovation strategies.
Prior to joining the IHE he served as Vice-President of Strategic Planning and Community Engagement at Vancouver Coastal Health Authority. From 1998 to 2005 he worked with Merck Frosst Canada Ltd in health and industry policy planning (including secondment to Merck Sharpe & Dohme Australia). Before that John worked with the Alberta government as Director of the Office of the Deputy Minister of Health, working with the Ministry from 1987 to 1998 and managing significant policy and legislative changes in the Alberta health system.
He has served on many federal/provincial committees in health and as a Board member with a number of health policy academic associations including Canadian Health Economics Research Association, Canadian Association for Population Therapeutics, Canadian Association for Health Services and Policy Research, Health Technology Assessment International (host agency rep) and served as the Chair of the Pacific Northwest Economic Regional Health Care Working Group. John currently sits on the Advisory Committee for the North American Observatory on the Health Systems and Policies and a member of the CHLnet Leaders Research Advisory Group.
Mary was born and raised in Calgary and graduated with a science degree from the University of Calgary. Mary as an entrepreneur co-founded and was President and CEO of numerous corporations including Williston Wildcatters Oil Corporation a public oil and gas exploration and service company that pioneered horizontal drilling. In 1998 Mary transitioned from the energy industry to philanthropy and founded and operated The Mary A. Tidlund Charitable Foundation, a global not-for-profit that worked in 29 countries with over 90 programs for 19 years focusing on empowering women and children to make lasting changes in health, education and the alleviation of poverty. Mary's philanthropic work experience has allowed her to build her strong global understanding of relationship-based innovative strategical leadership. She is able to motivate, inspire and bring a cohesive direction to individuals, diverse teams, stakeholders and international community partnerships. Mary is also a past Director with Women Moving Millions and Tostan International and a current director with the Grace Institute Foundation, public corporations Valhi Inc. and CompX International Inc.
In addition to her current board governance work Mary is the author of Memoirs of a Wildcat: Unadoptable, Unstoppable, Unconditional Love and is an inspiring public speaker. Mary has been honored and recognized with many National and Provincial awards associated with Entrepreneurship, Humanitarianism, Lifetime Achievement, Innovation and as a Woman of Vision. 
Mary is an avid skier, hiker, tennis player, traveler, reader, pilot and lives in the Canadian Rocky Mountains.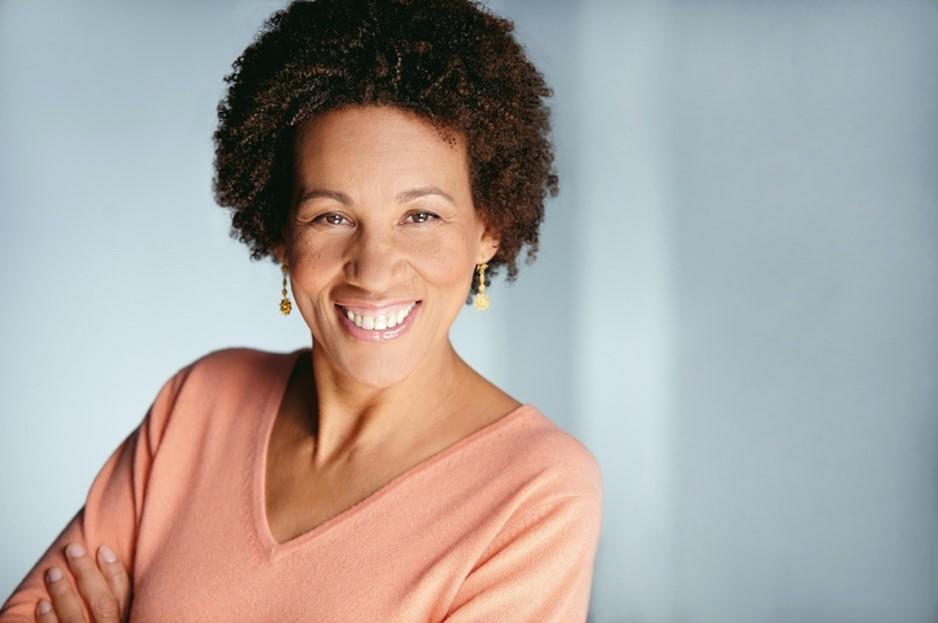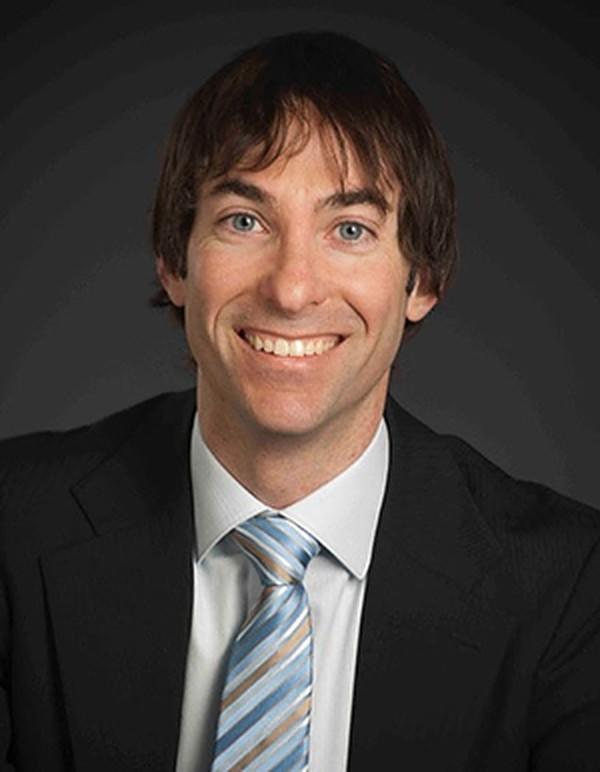 Dr. Marcello Tonelli is a graduate of the University of Western Ontario's Faculty of Medicine (1995), and completed his postdoctoral training at the University of Western Ontario (1998), Dalhousie University (2002) and the Harvard School of Public Health (2002). He spent 12 years with the University of Alberta's Department of Medicine as a professor in the faculties of medicine and public health sciences, and a staff nephrologist at the University of Alberta Hospital. He joined the University of Calgary Cumming School of Medicine in 2014, taking on the role of Senior Associate Dean (Health Research) and Associate Vice-President (Health Research), Nephrologist and Professor Department of Medicine.
Dr. Tonelli's primary research focus is improving the care of people with chronic kidney disease and other chronic health conditions. He has partnered with regional, provincial and national decision-making bodies to inform clinical practice and impact health policy in this area. He is currently a co-lead for the Alberta-based Interdisciplinary Chronic Disease Collaboration, chair of the Canadian Task Force on Preventive Health Care, and an Alberta Innovates-Health Solutions Population Health Scholar.
Dr. Tonelli was the recipient of the 2013 United States National Kidney Foundation Medal for Distinguished Service and the Kidney Foundation of Canada's 2013 Medal for Research Excellence for changing nephrology practice in Canada and beyond. Along with the two other team co-leads, he received a Top Canadian Achievements in Health Research Award from the CIHR-CMAJ in 2013 for his work with the Interdisciplinary Chronic Disease Collaboration. He was elected a fellow of the Canadian Academy of Health Sciences in 2012 and a member of the American Society for Clinical Investigation in 2014.
Shirley Turnbull was born in Toronto and grew up in Montreal She attended Simon Fraser University in Burnaby, British Columbia, worked as a sommelier at the Banff Springs Hotel in Banff, then eventually made her home in Calgary. She worked as a legal administrator for nearly a decade before creating Sugarland Developments Inc., a real estate holdings company that she operated until the Calgary flood of 2013. She is currently working on her second degree, majoring in Political Science. She has always made time to give back to her community and has been active for a number of years with a number of local not-for-profits including Calgary Zoological Society, Soroptimist International of Calgary, Highbanks Society, and currently The Calgary Immigrant Women's Association.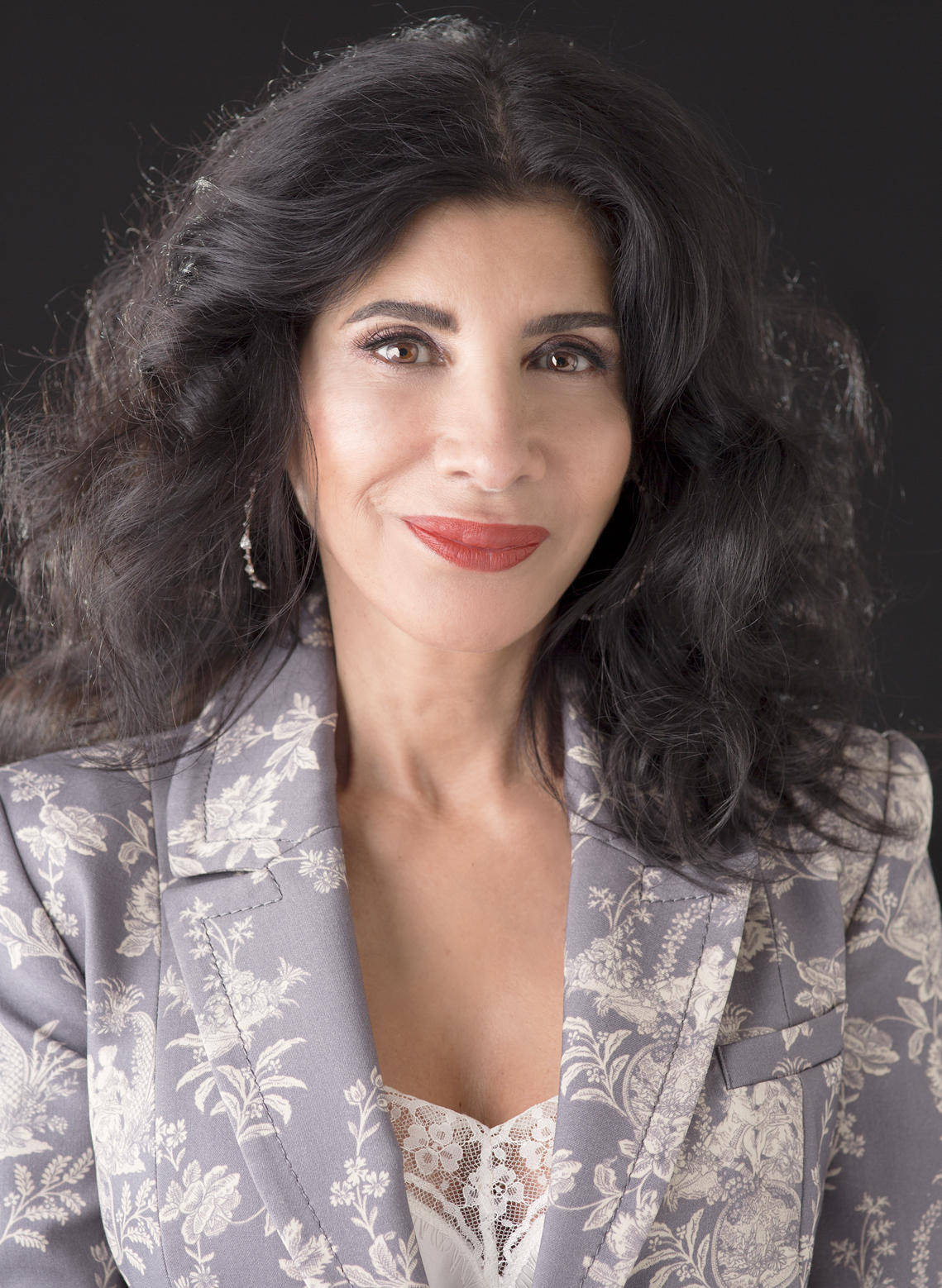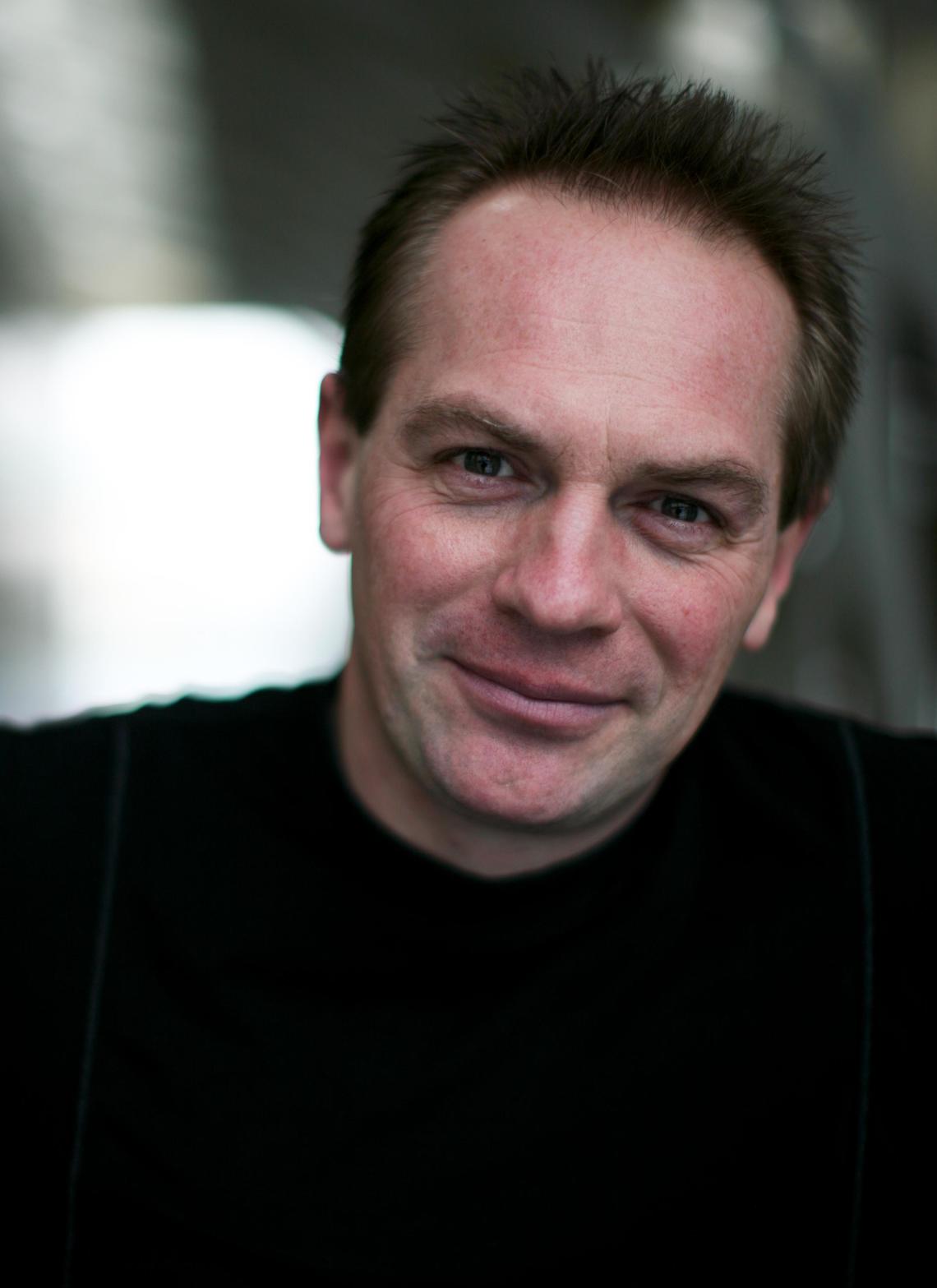 Dr. Gerald Zamponi is an internationally recognized expert on the biophysics, molecular biology, modulation, and pharmacology of ion channels and their role in nervous system function. His research focuses on exploring how these channels contribute to neurological disorders such as chronic pain. His goal is to develop strategies to regulate ion channel function for therapeutic intervention.
Dr. Zamponi's scientific work has garnered dozens of national and international awards. He has also authored more than 230 papers in top tier scientific journals and has been invited to present at over 200 scientific conferences around the world. In addition, his research on ion channel therapeutics has resulted in numerous patents.
Dr. Zamponi served as Head of the Department of Physiology and Pharmacology and is currently the Senior Associate Dean for Research at the Cumming School of Medicine, University of Calgary. He is a Canada Research Chair in Molecular Neurobiology and a Fellow of the Royal Society of Canada. Dr. Zamponi previously served as Research Director at the Hotchkiss Brain Institute.
2023
Lauchlan Currie, Co-Chair and Director, ARC Financial Corp
Mary Moran, Corporate director and retired executive
Chris Seasons, Partner, ARC Financial Corp
2020
Dr. Francois Belanger, Vice President, Quality & Chief Medical Officer, Alberta Health Services
Jack Davis, Chairman of CEO.Mobile Inc
Dr. Tom Feasby, Former Dean of the Faculty of Medicine, University of Calgary
Dr. Christine Friedenreich, past interim Scientific Director for the Institute
Kevin Hall, Canadian Managing Partner of AltoPartners / Bluestone Leadership Services and Global Leader of AltoPartners Natural Resources Practice Group.
Dean Screpnek, Assistant Deputy Minister, Health Standards, Quality and Performance Division in the Government of Alberta's Department of Health
Dr. Kathryn Todd, Vice President, Research, Innovation and Analytics, Alberta Health Services
Janelle Wakaruk, Executive Director of Development, Cumming School of Medicine
2019
Dr. Todd Anderson, Professor of Cardiac Sciences, Senior Associate Dean, Faculty Affairs, CSM, UofC
Dr. Ron Bridges, Senior Associate Dean, (Faculty Affairs), Faculty of Medicine, UofC
Dr. Chris Eagle, Past President and CEO of Alberta Health Services
Dr. Brenda Hemmelgarn, Dean, Faculty of Medicine & Dentistry, UofA
Dr. Kabir Jivraj, Managing Director at AgeCare Investments Ltd.
Peter de Jong, Vice President & Investment Advisor, RBC Dominion Securities Inc.
Jay Mehr, President, Shaw Communications
Justin Riemer, ADM, Western Economic Development, Alberta Region, Government of Canada
2018
Sohaib Khalid, Assistant Deputy Minister, Health Standards, Quality and Performance, Alberta Health
2017
Robert (Bob) Sartor, President and CEO, Big Rock Brewery
2016
Miin Alikhan, Assistant Deputy Minister Professional Services and Health Benefits, Alberta Health
Denise Perret, Assistant Deputy Minister, Strategic Planning and Policy Development Division, Alberta Health
2014
Derek Evans, President and CEO, Pengrowth
Linda Mattern, Assistant Deputy Minister Health System Accountability and Performance Division Alberta Health
Verna Yiu, EVP and CMO, Quality and Medical Affairs, Alberta Health Services
2013
Chip Doig, Head, Department of Community Health Sciences, Faculty of Medicine

Barb Giba, Executive Director of Development, Faculty of Medicine