Strategic Advisory Board
The O'Brien Institute for Public Health Strategic Advisory Board has been established to help the Institute define strategies for achieving positive health impacts for Albertans, while also achieving academic excellence at national and international levels.  The Board will be advisory to the Institute's leadership and its Executive Committee.
Chair
Chris Seasons, Senior Advisor and Director of ARC Financial Corp., provides leadership support for the ARC executive team in the areas of strategy and risk management, as well as investment decision-making. He brings over 30 years of operating experience covering all facets of the Canadian upstream oil and gas industry. Chris is a member of ARC's Investment and Strategy committees. He currently represents ARC on the board of Longshore Resources Ltd.
Prior to joining ARC in February 2015, Chris was President of Devon Canada Corp., a 200,000 bbl/d company with diverse assets in the WCSB for 10 years. His experience also includes working for a large multi-national, both domestically and internationally, and a junior Calgary based exploration and acquisition company. He obtained his Bachelor of Science Degree in Chemical Engineering (1982) from Queen's University and is a professional engineer registered in Alberta. He was a former Chairman of the Canadian Association of Petroleum Producers (CAPP) and a member of the Oilsands CEO Council, as well as chairing numerous other committees. He is a current director and past Chair of the Alberta Children's Hospital Foundation, and a former director of the United Way of Calgary and Area and former Co-Chair of the Calgary United Way campaign.
Dr. Francois Belanger is the Acting Vice President, Quality and Chief Medical Officer for Alberta Health Services and member of the executive leadership team. His current role is to help oversee the integration and coordination of a complex health delivery model for the province through seven accountability functions: Provincial Clinical Support Services, CancerControl Alberta, Quality and Healthcare Improvement, Strategic Clinical Networks, Clinical Informatics and Clinical Information Systems, Medical Affairs and maintaining effective partnerships with academic institutions and other physician led organizations.
A key mandate of the Quality and CMO position is to maintain a strong emphasis on the importance of quality and patient safety, engagement, leadership development and relationships between the medical staff and the health care system.
Prior to assuming this interim role, Dr. Belanger was the Vice President and Medical Director, Central and Southern Alberta and the Medical Director, Calgary Zone. He has also held several medical leadership positions in AHS and the former Calgary Health Region. These include Senior Vice-President and Zone Medical Director for the Calgary Zone (AHS); Acting Executive Vice-President and Chief Medical Officer of AHS; Zone Medical Director, Calgary Zone, (AHS); and the Calgary Health Region/University of Calgary interim and deputy department head of Pediatrics. He continues to practice as a Pediatric Emergency Physician at the Alberta Children's Hospital and South Health Campus in Calgary.
Originally from Ottawa, Dr. Belanger obtained his medical degree from the University of Ottawa. His post-graduate work in Pediatrics was done at the University of Alberta and McGill University. He completed his fellowship in Pediatric Emergency Medicine at McGill University. Dr. Belanger continues to be active in resident education, maintaining his status as a Clinical Associate Professor in the Department of Pediatrics at the University of Calgary.
Dr. Belanger has assumed active roles in national organizations. He was the President of the Canadian Association of Emergency Physicians (CAEP) from 2002-04 and chaired the Specialty Committee, Paediatric Emergency Medicine, Royal College of Physicians and Surgeons of Canada from 2006 to 2012.
Dr. Belanger is a patient-focused senior health executive who is recognized for his commitment in building quality and safety cultures, and realizing whole system performance and transformation. He is a collaborator-builder noted for his "bottom up" approach, and developing strong ties with clinicians, academic medicine, and other community stakeholders for meeting patient needs, and accomplishing high level organizational goals. He is an enthusiastic strategic and operational medical leader who moves teams towards implementing creative solutions and attaining greater system functioning and patient outcomes.
Dr. Belanger lives in the Foothills close to Calgary, Alberta. He is an avid cyclist and likes to travel and spend time with his family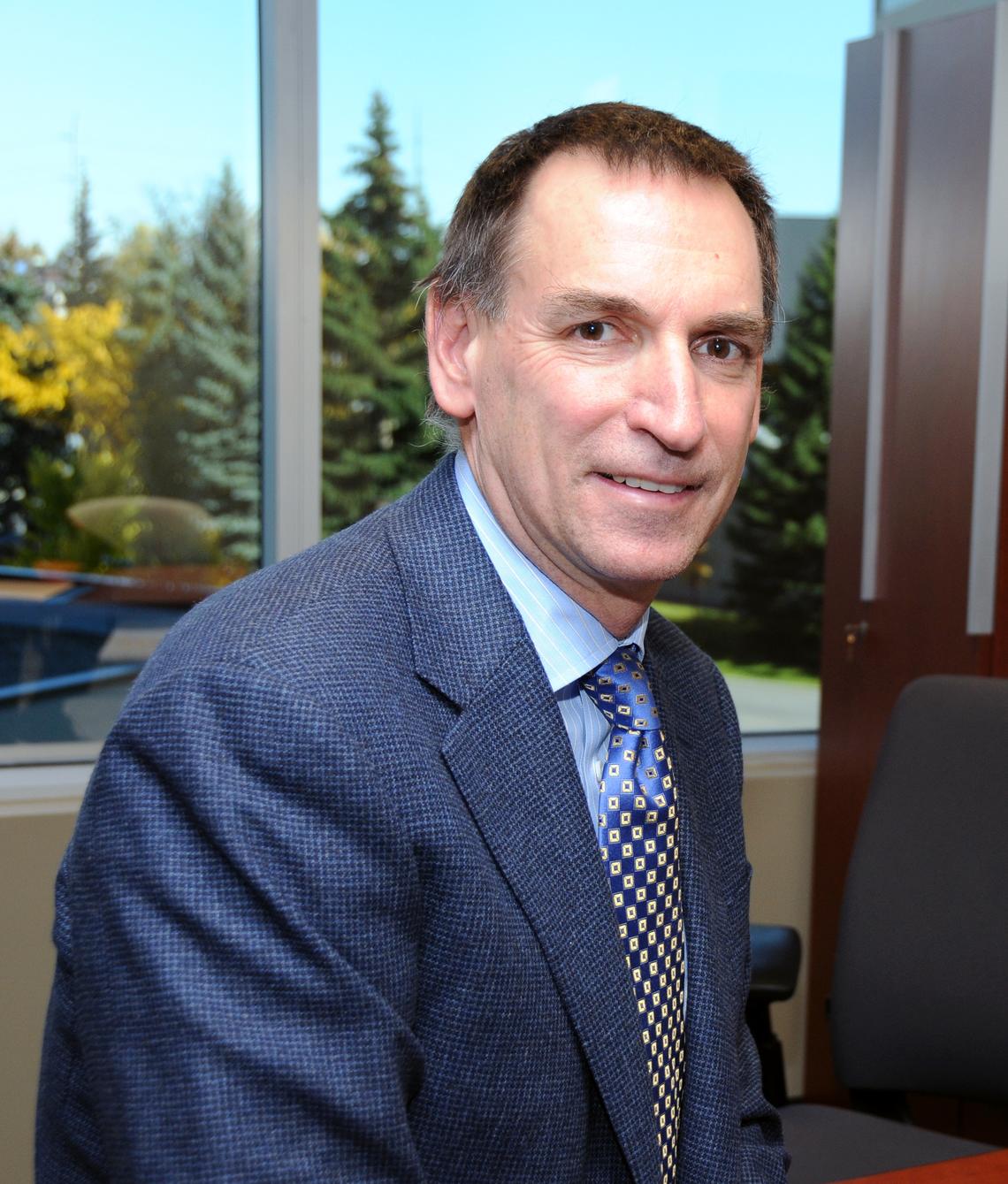 Lauchlan Currie is the CEO of ARC Financial Corp., responsible for ARC's investment activities where he leads our team responsible for managing existing fund investments and identifying and developing new investment opportunities. He is a member of ARC's Executive, Investment and Strategy committees. Lauchlan currently represents ARC on the board of Aspenleaf Energy Limited, Capio Energy Inc. and Tangle Creek Energy Ltd.. 
Lauchlan's education includes an M.B.A. from Queen's University and a B.Sc. in Geology from the University of Calgary, and a designated P.Geol. in Alberta. He is a Member of the O'Brien Institute for Public Health Strategic Advisory Board and Honorary Lieutenant-Colonel of The Calgary Highlanders.
Lauchlan was Chairman of the Board of the Glenbow Museum, former Oil and Gas Section Chairman of the United Way, past Fundraiser of the Year for the Calgary Homeless Foundation, former member of the 2012 Advisory Council of The Calgary Stampede and past Director of the Southern Alberta Land Trust Society.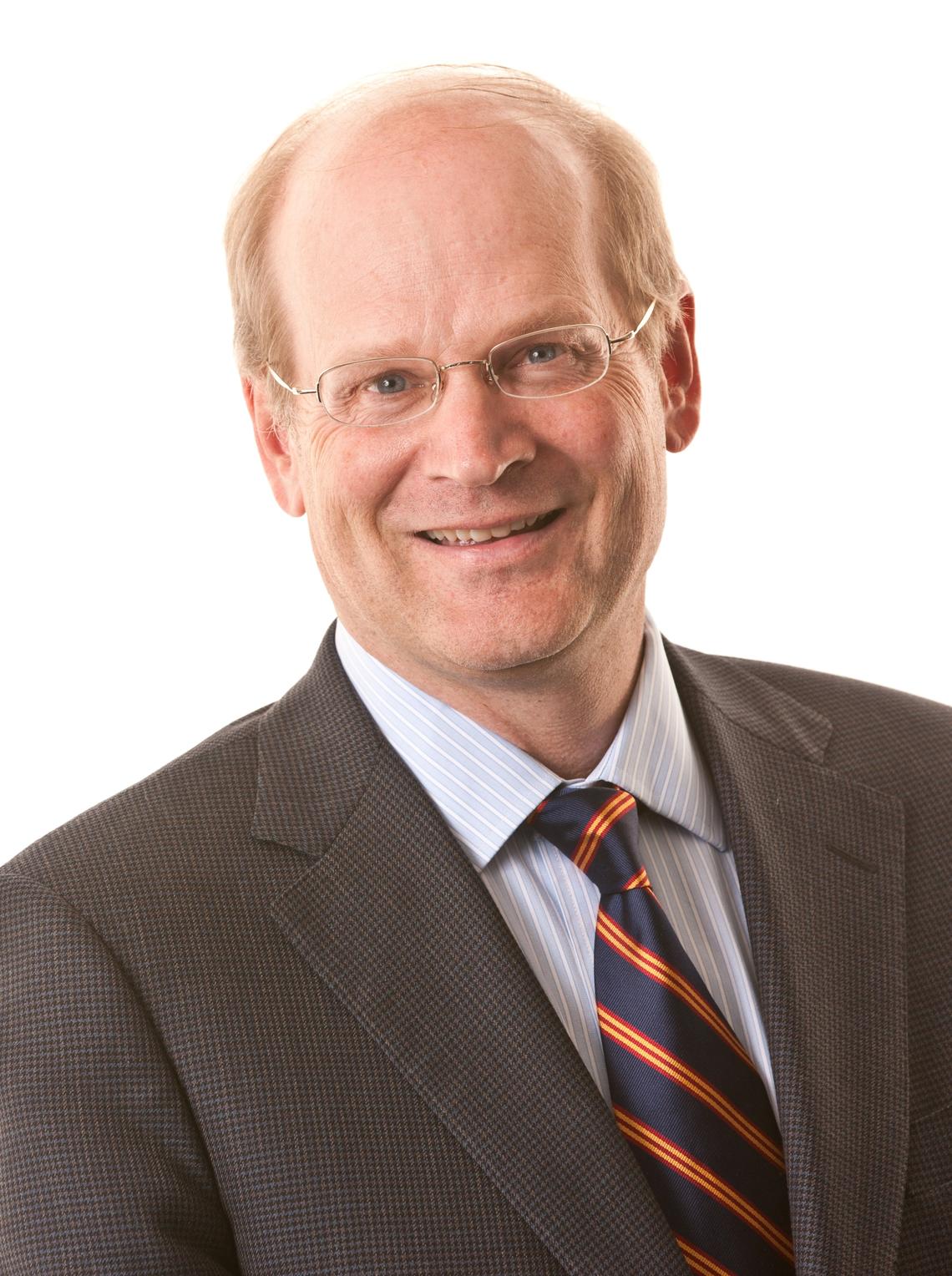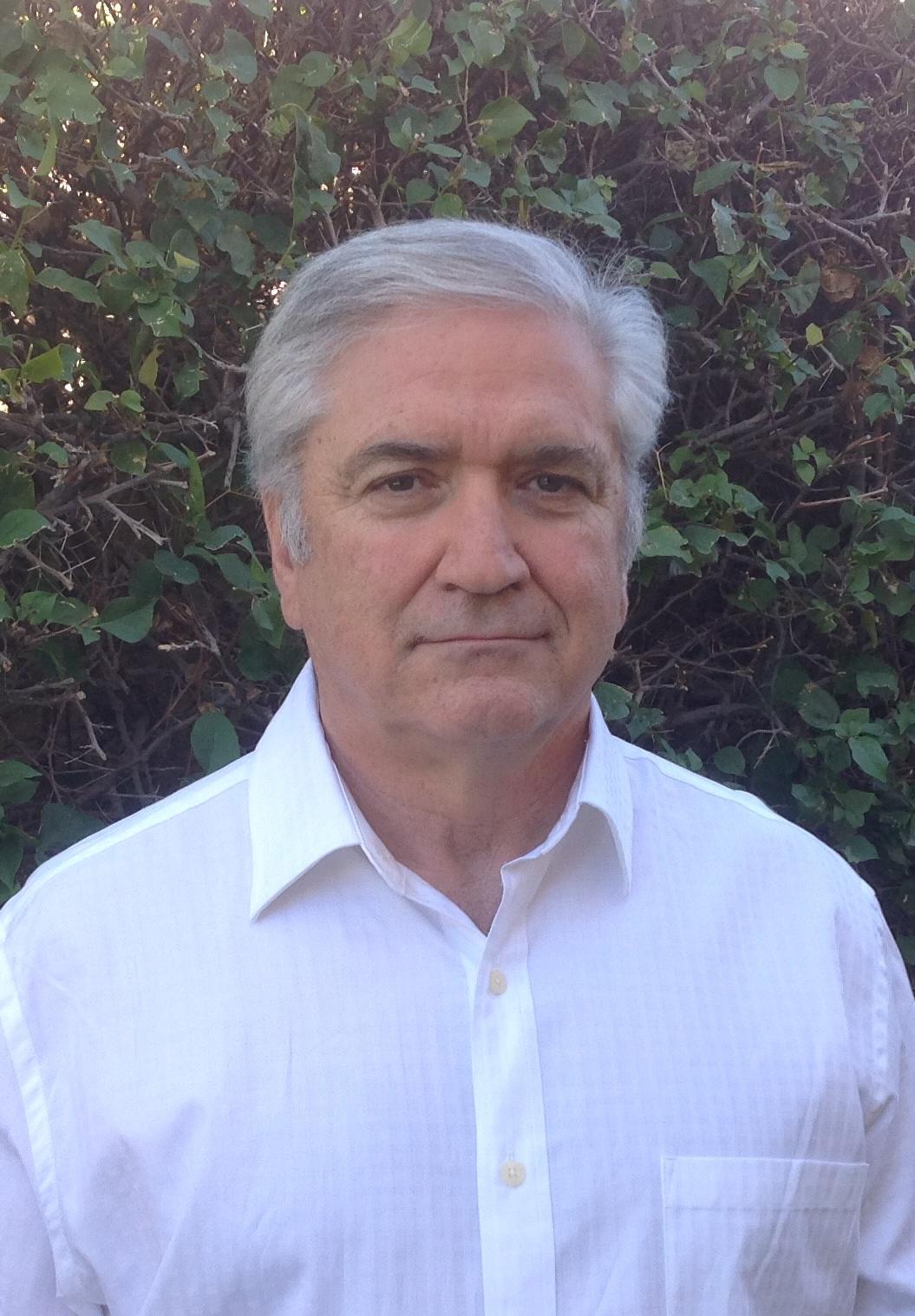 Jack Davis is the Chairman of CEO.Mobile Inc, a company that advises CEOs and corporations on leadership and strategy 
From 1999 to 2008, Jack served as President and Chief Executive Officer of the Calgary Health Region. Prior to this role, Jack was responsible for the Alberta Public Service as Deputy Minister of Executive Council with several years of previous experience as a deputy minister in various government departments including Solicitor General, Municipal Affairs and Housing, Aboriginal Affairs, Transportation and Utilities and Health.
Jack graduated from the University of Regina with a Bachelors of Arts in Philosophy (Hons.) and a Masters of Arts in Psychology, and is accredited as a Chartered Psychologist in Alberta. Jack currently serves as the Vice Chair of the Board of the Pure North Foundation and is on the Boards of Directors of Teranet Inc., CBI Health Group, Lifelabs Inc and the Canadian Council for Public Private Partnerships. In addition Jack is Chair of the Advisory Council for the O'Brien Bachelor of Health Science Program and is a member of the Advisory Councils of the Hotchkiss Brain Institute and the O'Brien Institute for Public Health, all of which are associated with the Faculty of Medicine at the University of Calgary.
Jack has previously served on the boards of the Alberta Social Housing Corporation, Alberta Energy and Utilities Advisory Board, Scripps Foundation for Medicine and Science, Mount Royal University, Banff Centre and the Sinneave Family Foundation.
Sharon deBoer-Fyie is Director of Development, Fund Development in the Cumming School of Medicine, Sharon has proven leadership developing and executing fund development programs, working on capital campaigns, securing high-level gifts, working with volunteers, developing collaborative partnerships and helping organizations meet their mission. In 2016, she earned her CFRE professional designation.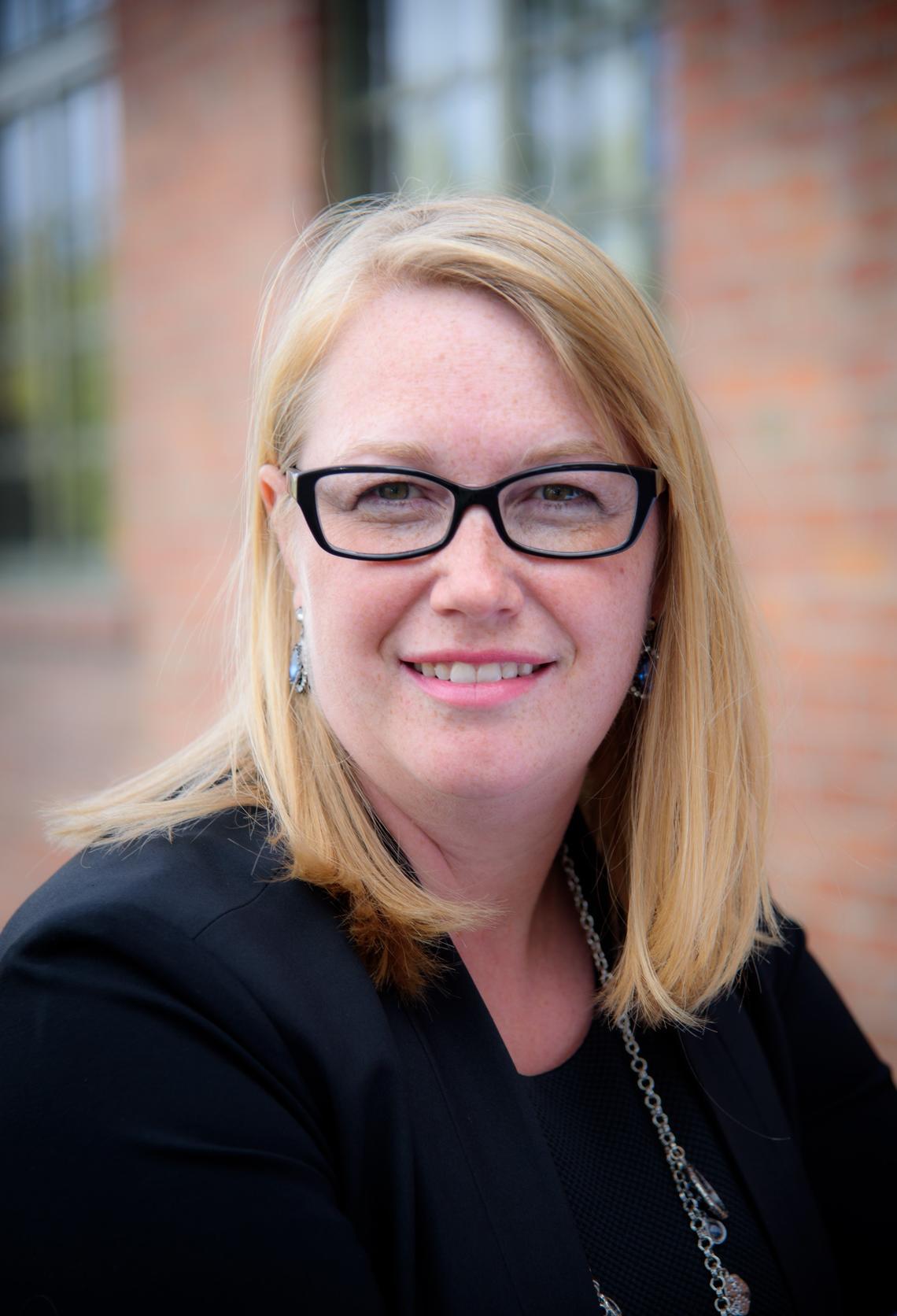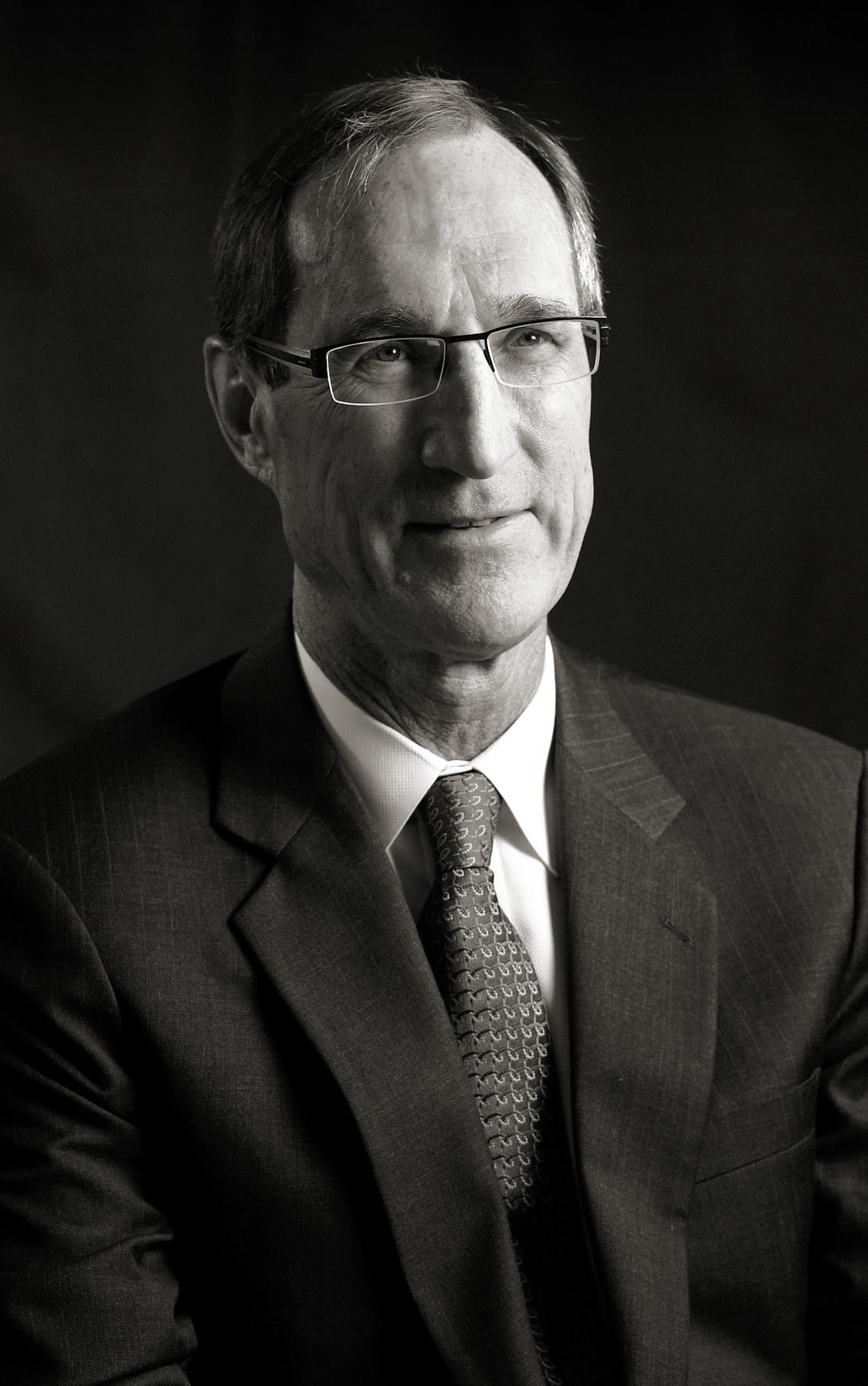 Dr. Tom Feasby received his MD degree from the University of Manitoba, trained in Neurology at the University of Western Ontario, completed a research fellowship at the Institute of Neurology in London, UK, and trained in health services research at the RAND Corporation in Santa Monica, California and UCLA.  
He founded Canada's leading stroke program in Calgary, and the Calgary Neuromuscular and ALS Clinics. As the head from 1992-2002, he built the Department of Clinical Neurosciences in Calgary into the leading department in Canada.  
His early research focused on the pathophysiology and treatment of nerve diseases, especially Guillain-Barré Syndrome. His current research is in health services, specifically the quality, appropriateness and overuse of medical interventions. His research has been supported by the Canadian Institutes of Health Research. He has published over 100 scientific research papers as well as op-ed articles in leading Canadian newspapers.  
He was Vice-President of Academic Affairs at Capital Health in Edmonton and Associate Dean in the Faculty of Medicine at the University of Alberta from 2003-07. He served as Dean of the Faculty of Medicine at the University of Calgary from 2007-2012. He currently serves on the Boards of the Michael Smith Foundation for Health Research, the Multiple Sclerosis Society of Canada, and the Heart and Stroke Foundation of Canada. In 2014, he received an Honorary Doctor of Science degree from Western University and in 2015 received the Medal for Distinguished Service from the Alberta Medical Association.
Bart Johnson is Executive Director, Research and Innovation, Alberta Health
Gary Jacques,  M.A.Sc., P. Eng.
A fifth-generation Calgarian, Gary holds a Bachelor of Applied Science in Mechanical Engineering from the University of Calgary and a Master of Applied Science in Mechanical and Biomedical Engineering from the University of Toronto. His graduate research at Holland Bloorview Kids Rehabilitation Hospital applied design theory to improve prosthetic limb function.
His early career was in design and commercialization of new mechanical and software products in oil and gas, environmental remediation and healthcare industries. He holds patents, published journal articles, and conference proceedings in several of these areas.
Gary was the fifth employee and partner at Peloton and oversaw data solutions design and engineering. Peloton is a Calgary-based, international software startup that achieved more than 30% revenue growth for 17 consecutive years. Peloton is known for successfully developing data solutions bringing together many aspects of petroleum operations. By applying these same design methods to non-engineering areas of production accounting and contract land agreements, Peloton fundamentally changed how that information was managed by solving root problems directly rather than accommodating historical layers of methods that evolved prior to modern computing capabilities.
Successfully transitioning out of Peloton in 2014, Gary now manages a private foundation with the goal of advancing the use of personal health information to improve outcomes in the medical system. He would like to see data used more effectively to improve prevention, diagnosis, communication and treatment of personal health. Other volunteer activities include helping the local technology ecosystem and coaching kids' activities.
Gary shares his spare time with his wife and three energetic kids travelling and doing outdoor activities including skiing, biking, and sailing.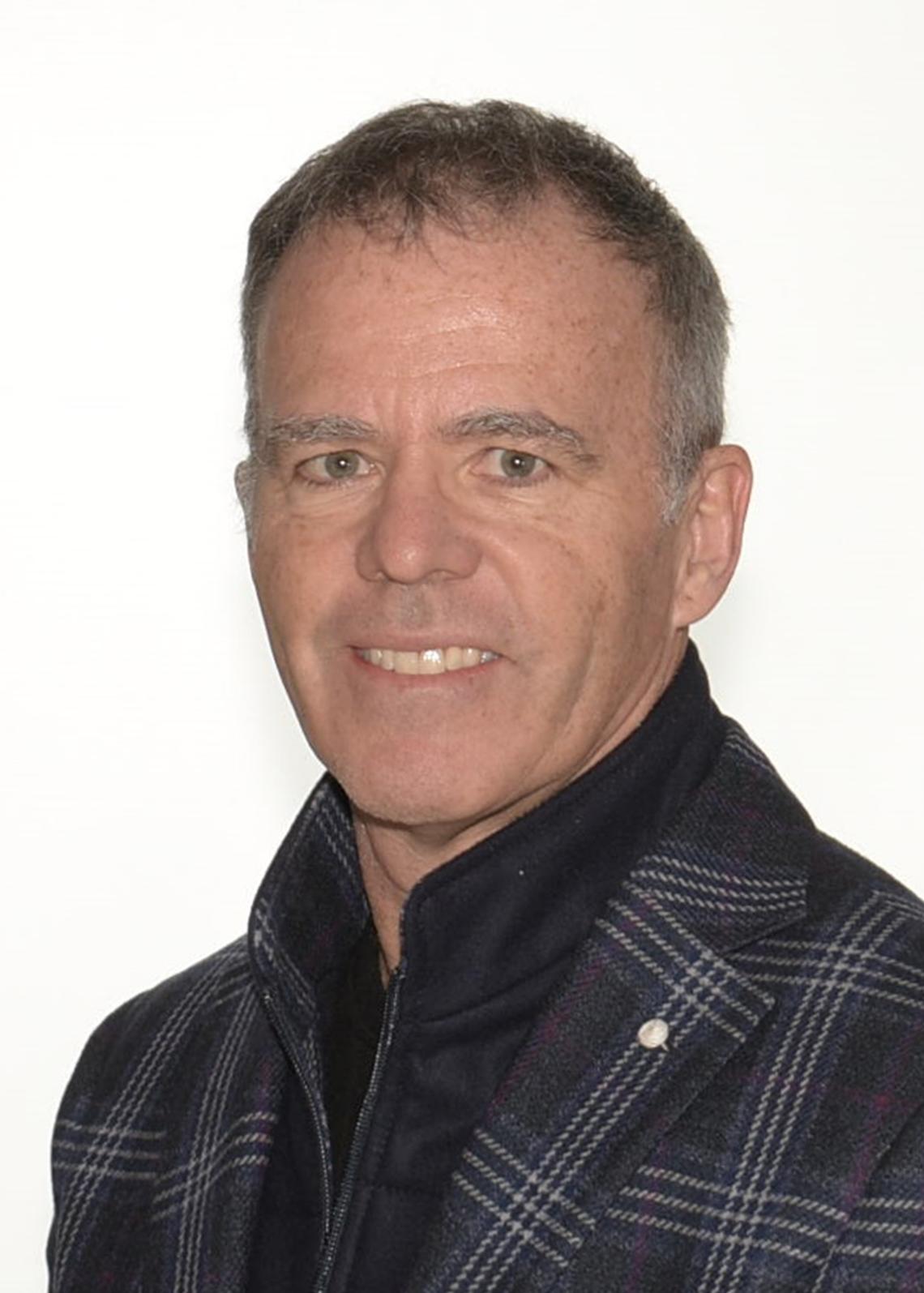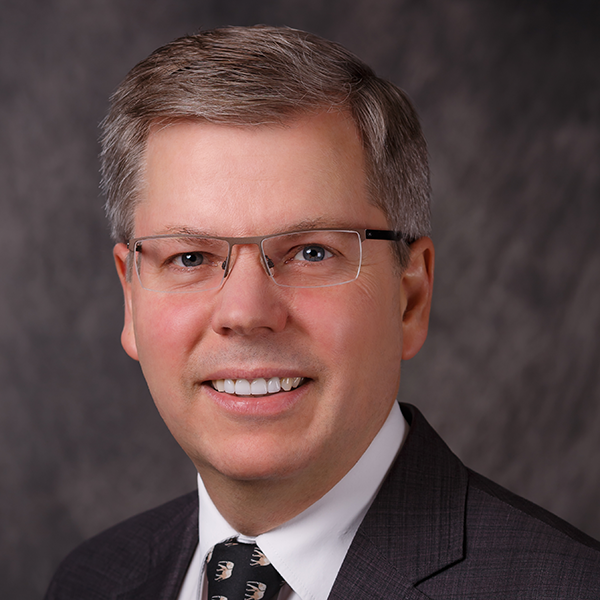 Dr. Richard Leigh, MBChB, MSc, PhD, FCP (SA), FRCPC
Richard Leigh is a physician-scientist and the Senior Associate Dean – Faculty Affairs in the Cumming School of Medicine at the University of Calgary.
He obtained his medical degree from the University of Cape Town, and subsequently undertook specialist and sub-specialist training in Internal Medicine and Pulmonology at the University of Cape Town, South Africa. This was followed by further research training in the areas of airway inflammation, asthma and COPD at McMaster University in Canada, where obtained a Masters degree in Health Research Methodology and a PhD in Medical Sciences.  
Dr. Leigh's areas of interest include understanding the basic mechanisms underlying airway remodeling in asthma, the assessment of airway inflammation and early phase clinical trials in asthma and COPD. His program of research studying the role of rhinovirus infections in the pathogenesis of airway remodeling in asthma is funded through a CIHR Project Grant (ranked #1 in the Spring 2018 competition). 
His clinical practice focuses on severe asthma and other airways diseases, and he previously served as the Division Chief of Respiratory Medicine and as the Chair of the Department of Medicine before taking up his current appointment in January 2020.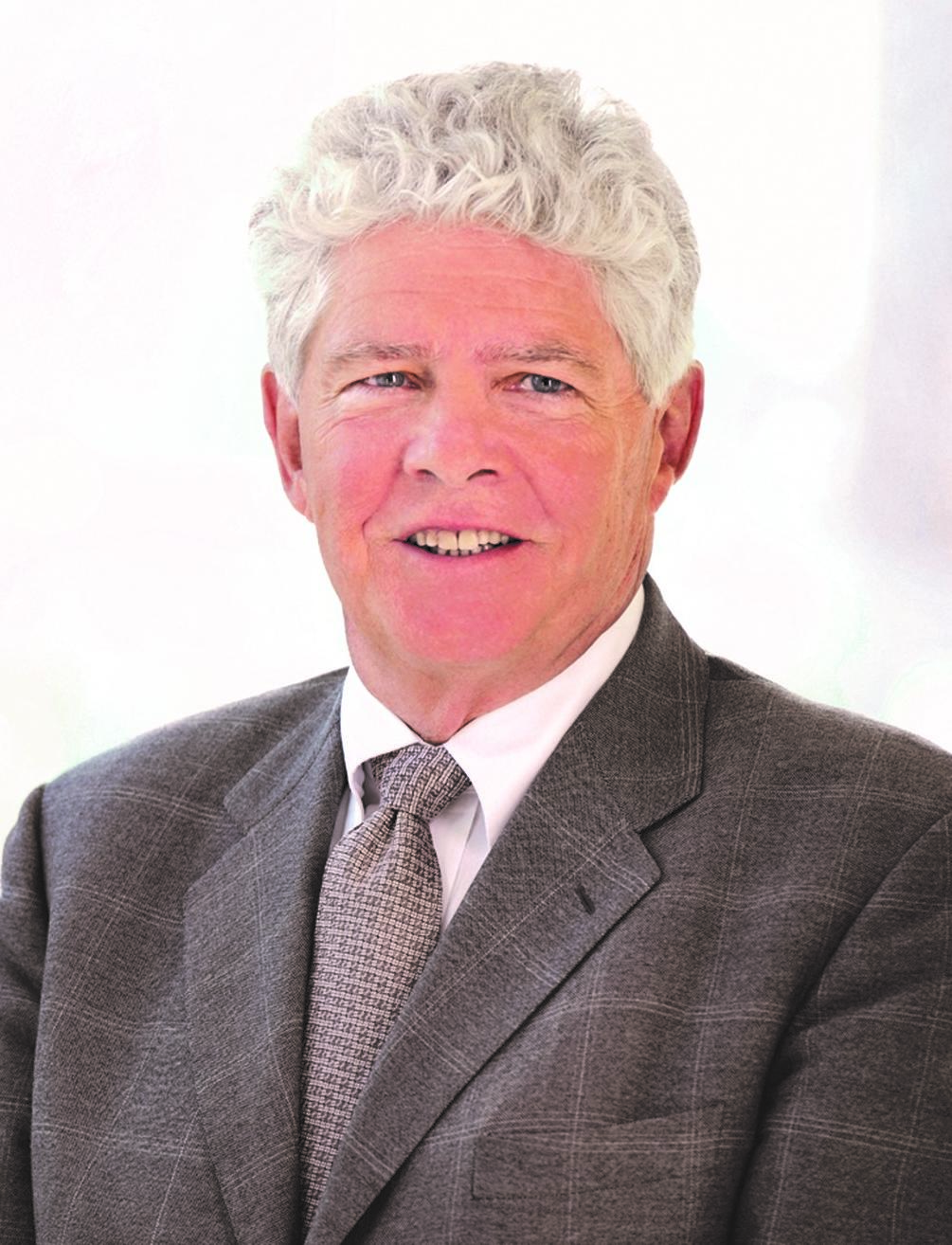 Web Macdonald has more than 40 years of experience in the legal profession and has practiced extensively in the field of litigation. He is a recently retired partner of Blake, Cassels & Graydon law firm in Calgary and is a member of the Chartered Institute of Arbitrators. Mr. Macdonald has served as a bencher of The Law Society of Alberta, President of the Calgary Bar Association, Chairman of the Calgary Police Commission, Chairman of the Board of Directors of the Glenbow Museum and member of the Canadian Museum of Civilization/Canadian War Museum. He is a past member of the Dean's Advisory Committee at the Faculty of Medicine at the University of Calgary. He has recently completed a six year term as a member of the Board of the Alberta Securities Commission
Dr. Jon Meddings has a long and accomplished history with the Cumming School of Medicine at the University of Calgary. He began his first term as Dean of the school in July 2012 having served as Vice Dean since 2009, and previously as Interim Vice-President (Research) of the University of Calgary (2010), head of the Division of Gastroenterology, and as a professor in the Department of Medicine, while continuing to be an active member of the medical community. He also served as Chair of the Department of Medicine at the University of Alberta from 2004 to 2009.
After receiving his BMSc and MD from the University of Alberta, Dr. Meddings completed his internship in Dunedin, New Zealand at Wakari Hospital, his residency in Edmonton at the University of Alberta Hospital, and two fellowships in Dallas at the University of Texas Health Science Centre. He became a Fellow of the Royal College of Physicians and Surgeons in 1983 and was inducted into the Canadian Academy of Health Sciences in 2010.
He has been honoured with several awards and distinctions for his research innovations in celiac disease, inflammatory bowel disease and bowel permeability. He is dedicated to excellence in research and education, and improving patient care in Calgary and beyond.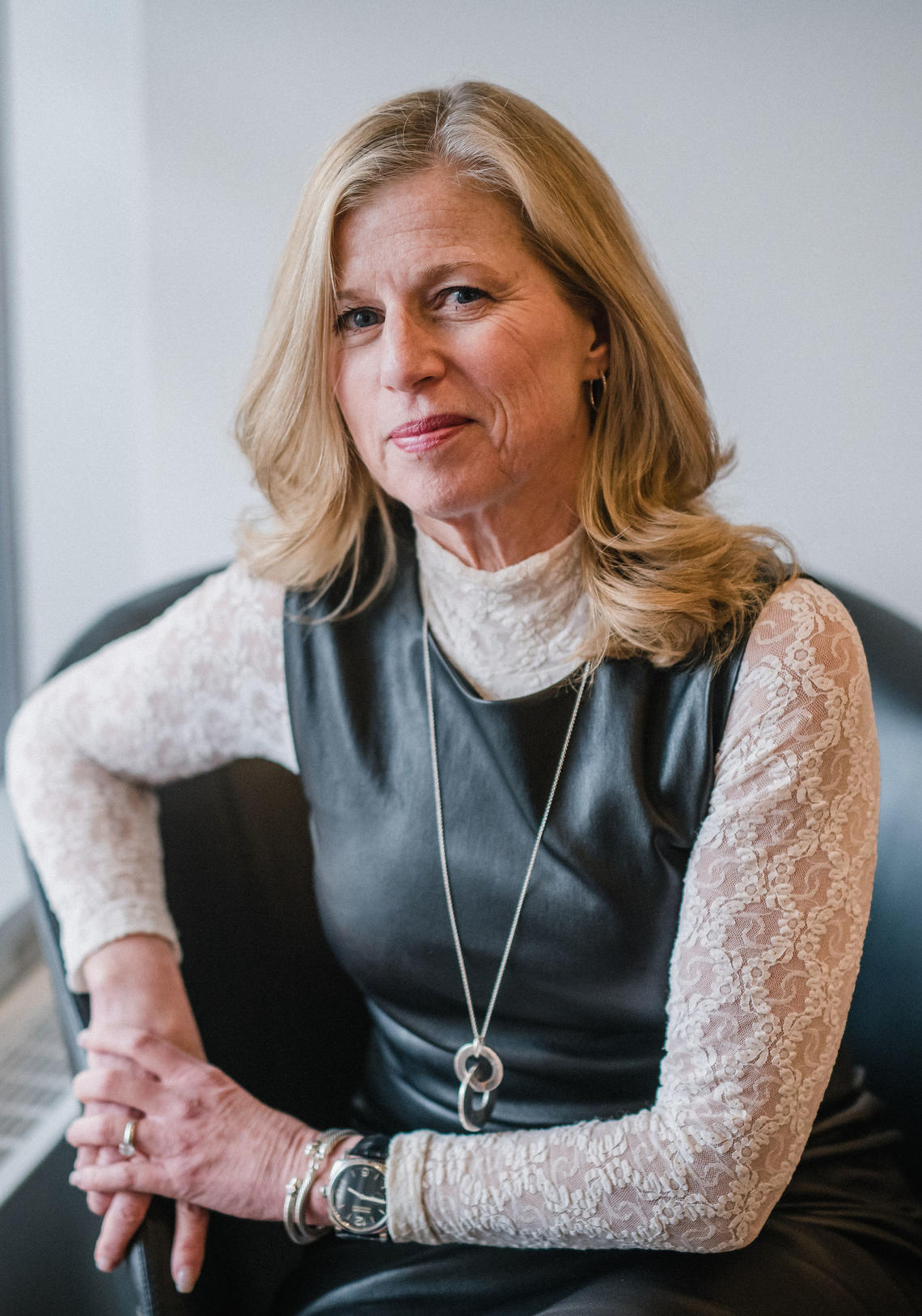 Mary became President and CEO of Calgary Economic Development in June 2015 and under her leadership there has been a focus on the broader sense of prosperity for businesses and individuals to build a more economically diverse and vibrant community.
Mary initially joined Calgary Economic Development as the Vice President, Marketing, Communications and Research in 2010. She brought extensive leadership experience in the development of strategy, marketing, stakeholder relations, and fund development with leading companies including TELUS, Delta Hotels, Canadian Airlines and WARDAIR.
At Calgary Economic Development, Mary led teams that created the Calgary. Be Part of the Energy promotional brand adopted by all civic agencies, the award-winning flood recovery YYCisOPEN campaign, oversaw a refocusing of the Economic Strategy for Calgary: Building on our Energy, and the Hey Amazon campaign that earned global attention for Calgary.
Mary earned an MBA from Royal Roads University and is active in the Calgary community. She is a director on several non-profit boards, including Sport Calgary, Calgary Sport Tourism Authority, Calgary Police Foundation, Beakerhead and Van Horne Institute. She is also a past president of Ronald McDonald House Southern Alberta.
Born in Montreal, and with a Bachelors Degree in English and Fine Arts from McGill University, Gail moved to Calgary with her husband David and 3 children in 1978. Her career in fashion spanned the next 25 years including 10 years as General Manager of Holt Renfrew Calgary.
During that time Gail began her deep commitment to community involvement serving on the boards of both the Y.W.C.A Board of Calgary, and as Vice-Chair of the Glenbow Museum. Since her retirement, she has devoted herself full time to the Not-for-Profit sector focusing largely on Women, Medicine and the Arts in organizations across Canada. 
In 2005, the O'Brien Centre for the Bachelor of Health Sciences became a reality thanks to a foundational gift from Gail and David O'Brien and in 2014, a second major gift from the O'Briens named the O'Brien Institute of Public Health at the Cumming School of Medicine, University of Calgary.
Gail's broad commitment to the NFP Sector has and continues to include many Board Governance roles. Current commitments include: The Hospital for Sick Children Board of Trustees and Foundation Board of Directors; Co-Chair, Council for Canadian American Relations; Trustee of the National Arts Centre; Director of Business for the Arts; Chair of the Dean's Advisory Board of the Cumming School of Medicine; Chair of the Southern Alberta Cancer Institute Advisory Board; and member of other Institute Advisory Boards at the CSM including the O'Brien Centre for the BHSc and the O'Brien Institute for Public Health Past Board commitments include Chair of the National Arts Centre Foundation and Trustee of the Ontario Science Centre. 
Gail received the Women of Distinction Award for Business and Entrepreneurs in the year 2000. In 2010, Gail received an Honorary Doctor of Laws Degree from the University of Calgary as well as the Eric Harvey Award from the Glenbow Museum. In September 2011, Gail received the Alberta Medical Association Award of Honor (for a non medical person) for her contribution to Health Quality in Alberta. 
Gail is married to David O'Brien. They have 3 children and 10 grandchildren all residing in Toronto.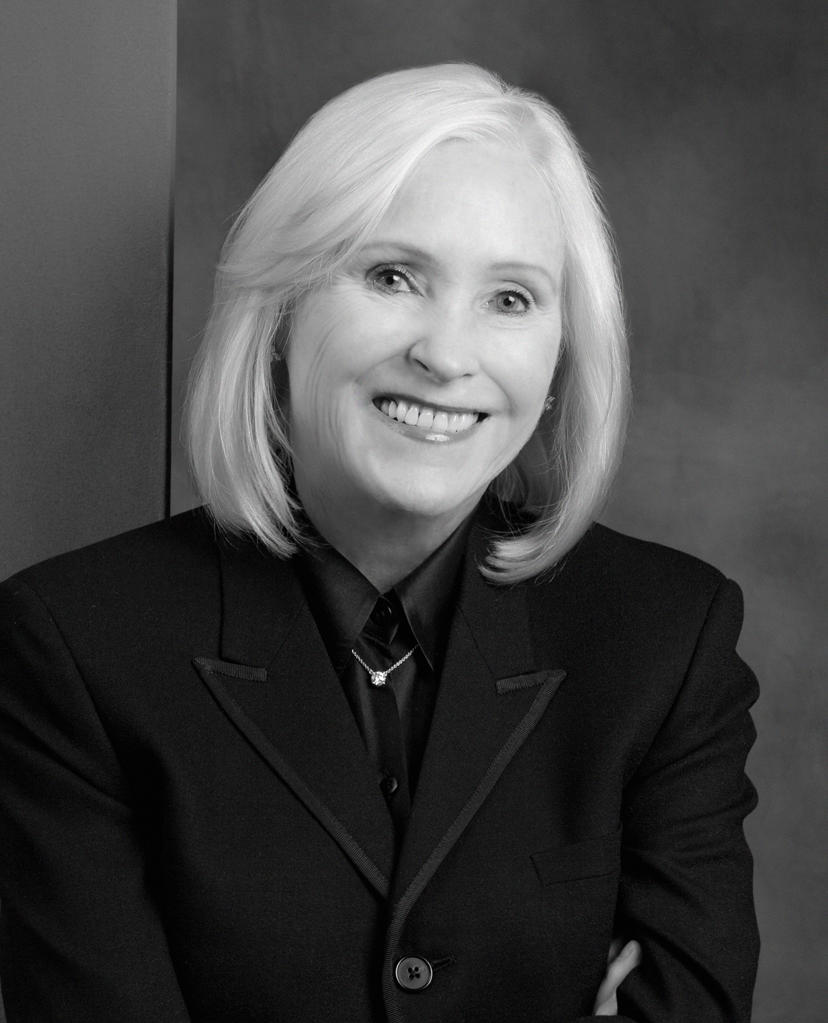 John Sproule is the Senior Policy Director for the Institute of Health Economics (IHE), a position he has held since 2007. He is currently on secondment to the Deputy Ministers Office in Alberta Health. Prior to joining the IHE he served as Vice-President of Strategic Planning and Community Engagement with Vancouver Coastal Health Authority and worked with Merck Frosst Canada Ltd in health and industry policy planning (including a secondment with Merck Sharpe & Dohme Australia).
Mr. Sproule worked with Government of Alberta as Director of the Office of the Deputy Minister of Health, from 1987 to 1998 leading and supporting a number of significant policy and legislative changes in the Alberta health system.
He has served on many federal/provincial committees in health and as a Board member with a number of health policy academic associations including Canadian Health Economics Research Association, Canadian Association for Population Therapeutics and the inaugural board of the Canadian Association for Health Services and Policy Research. He has served on the Board for Health Technology Assessment International (which the IHE hosts the secretariat for) and was past-Chair of the Health Care Working Group for PNWER (the Pacific Northwest Economic Region), a US/Canada statutory body focused on public/private leadership on a wide variety of public policy issues.
Dean Screpnek is the Assistant Deputy Minister, Health Standards, Quality and Performance Division in the Government of Alberta's Department of Health.  His division provides leadership and direction for healthcare system planning activities, is responsible to develop and establish a health system wide approach to Quality (and Standards) with a focus on improving patient health outcomes and reducing variability, and leads the development and establishment of the provincial approach to wait times and waiting list management with a view to improving access.  His division also drives the progression and delivery of health economics with a focus on financial modeling and provides leadership to the corporate Analytics and Performance Branch to deliver key programs of work
Prior to joining Health, Dean served as the Assistant Deputy Minister in the Public Service Commission accountable for the Labour and Employment file for the Government of Alberta.  He also served as the Assistant Deputy Minister in Service Alberta's Shared Services Division providing strategic leadership on enterprise services for Government. Dean also has extensive Corporate Services executive leadership experience within the City of Edmonton, the City of St. Albert and Parkland County municipal governments.
Dean has over 23 years of public service experience, has served on many boards, finance and audit committees, and was the President of the Government Finance Officers Association of Alberta, a Chapter of the Government Finance Officers Association of the United States and Canada.  Dean is also a current member of the board of directors with the Canadian Patient Safety Institute.
In Dean's spare time, he enjoys spending time with his wife and three teenage children. He also enjoys soaking in the outdoors, playing and coaching hockey, and whenever possible, the occasional round of golf.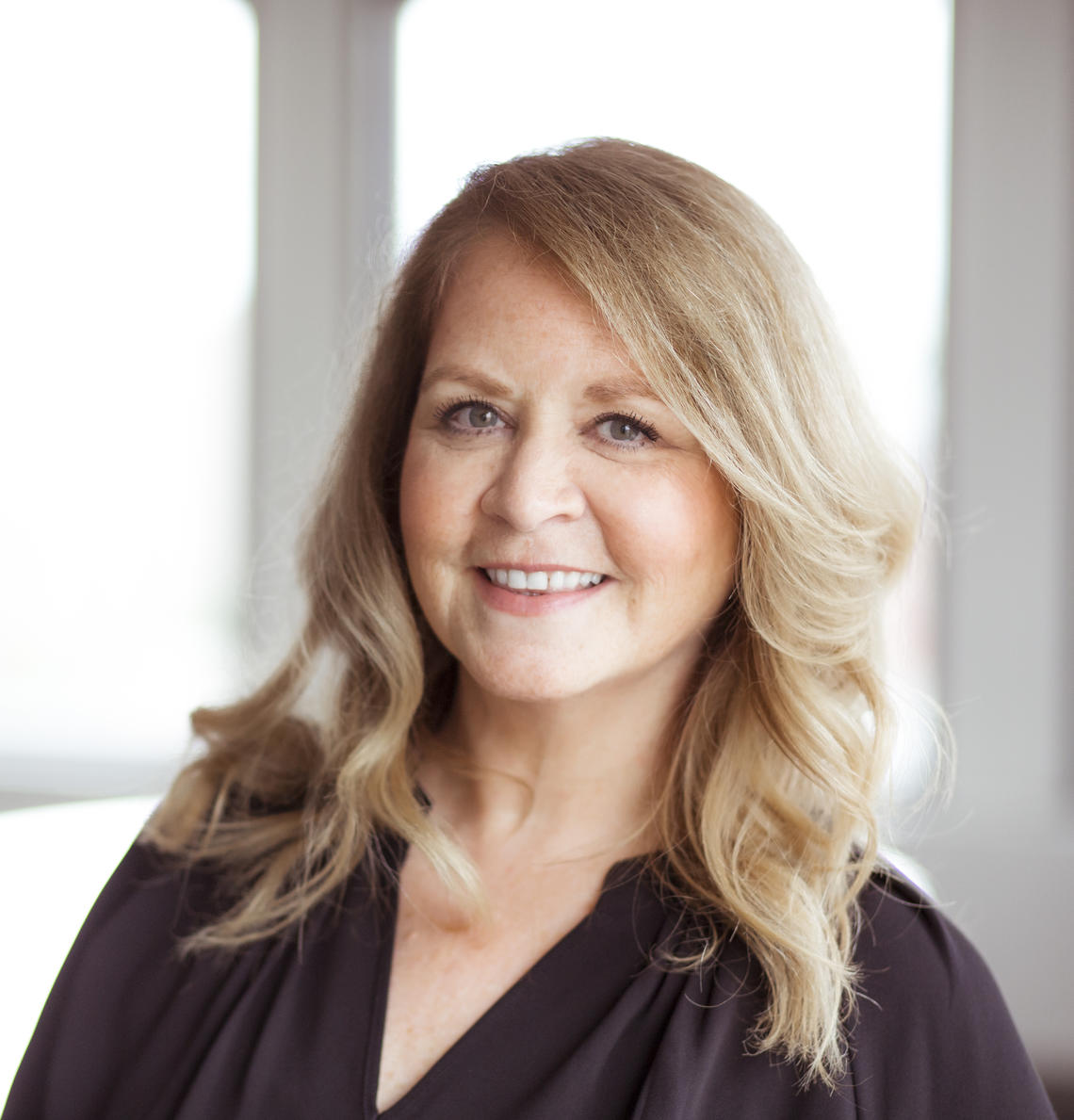 Kathryn is an experienced leader and researcher, her passion is using research and innovation to improve quality of care and outcomes for all Albertans.
In her current role as Vice President, Research, Innovation and Analytics, with Alberta Health Services, Kathryn is responsible for providing provincial leadership of the Strategic Clinical NetworksTM, innovation, research strategy and operations, knowledge management, analytics, and provincial programs for Community, Seniors, Addictions and Mental Health.
Kathryn is an active researcher at the University of Alberta, where she continues to investigate the central nervous system response to disease and injury. She is a full Professor of Psychiatry and Neuroscience, and an Adjunct Professor in the Departments of Pediatrics and Medicine (Neurology).
Her knowledge and experience come from her Doctorate in pharmaceutical sciences (neurochemistry), Master's of Science in psychology, and Bachelor of Science in rehabilitation medicine. She completed postdoctoral fellowships in France and Montreal, Quebec. Prior to joining AHS in 2012, Kathryn held a variety of leadership roles at the University of Alberta, including Interim Chair of Psychiatry, Director of the MD/PhD program, Associate Chair, Research, Department of Psychiatry, and Director for the University Centre for Neuroscience.
She has received numerous awards from provincial and national funding organizations, including the Heart and Stroke Foundation of Canada and the Canadian Institutes of Health Research, and team grants from Alberta Innovates Health Solutions and the Canada Foundation for Innovation. She has published over 200 manuscripts, abstracts and book chapters.
Kathryn loves the outdoors and enjoys challenging herself. She's climbed on Mount Everest twice, and can often be found running, walking or snowshoeing in Edmonton's river valley.
Shirley Turnbull was born in Toronto and grew up in Montreal She attended Simon Fraser University in Burnaby, British Columbia, worked as a sommelier at the Banff Springs Hotel in Banff, then eventually made her home in Calgary. She worked as a legal administrator for nearly a decade before creating Sugarland Developments Inc., a real estate holdings company that she operated until the Calgary flood of 2013. She is currently working on her second degree, majoring in Political Science. She has always made time to give back to her community and has been active for a number of years with a number of local not-for-profits including Calgary Zoological Society, Soroptimist International of Calgary, Highbanks Society, and currently The Calgary Immigrant Women's Association.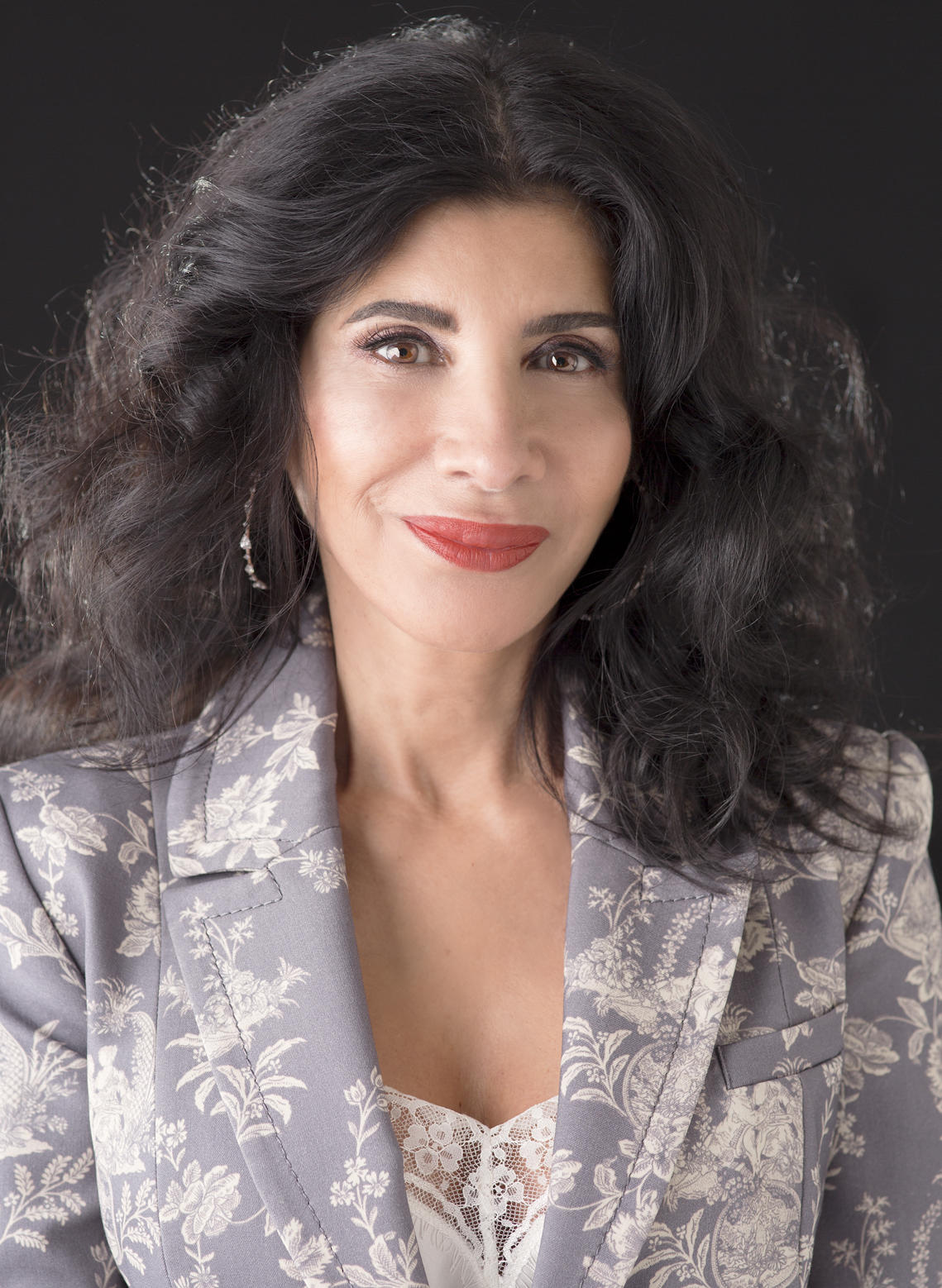 Dr. Marcello Tonelli is a graduate of the University of Western Ontario's Faculty of Medicine (1995), and completed his postdoctoral training at the University of Western Ontario (1998), Dalhousie University (2002) and the Harvard School of Public Health (2002). He spent 12 years with the University of Alberta's Department of Medicine as a professor in the faculties of medicine and public health sciences, and a staff nephrologist at the University of Alberta Hospital. He joined the University of Calgary Cumming School of Medicine in 2014, taking on the role of Senior Associate Dean (Health Research) and Associate Vice-President (Health Research), Nephrologist and Professor Department of Medicine.
Dr. Tonelli's primary research focus is improving the care of people with chronic kidney disease and other chronic health conditions. He has partnered with regional, provincial and national decision-making bodies to inform clinical practice and impact health policy in this area. He is currently a co-lead for the Alberta-based Interdisciplinary Chronic Disease Collaboration, chair of the Canadian Task Force on Preventive Health Care, and an Alberta Innovates-Health Solutions Population Health Scholar.
Dr. Tonelli was the recipient of the 2013 United States National Kidney Foundation Medal for Distinguished Service and the Kidney Foundation of Canada's 2013 Medal for Research Excellence for changing nephrology practice in Canada and beyond. Along with the two other team co-leads, he received a Top Canadian Achievements in Health Research Award from the CIHR-CMAJ in 2013 for his work with the Interdisciplinary Chronic Disease Collaboration. He was elected a fellow of the Canadian Academy of Health Sciences in 2012 and a member of the American Society for Clinical Investigation in 2014.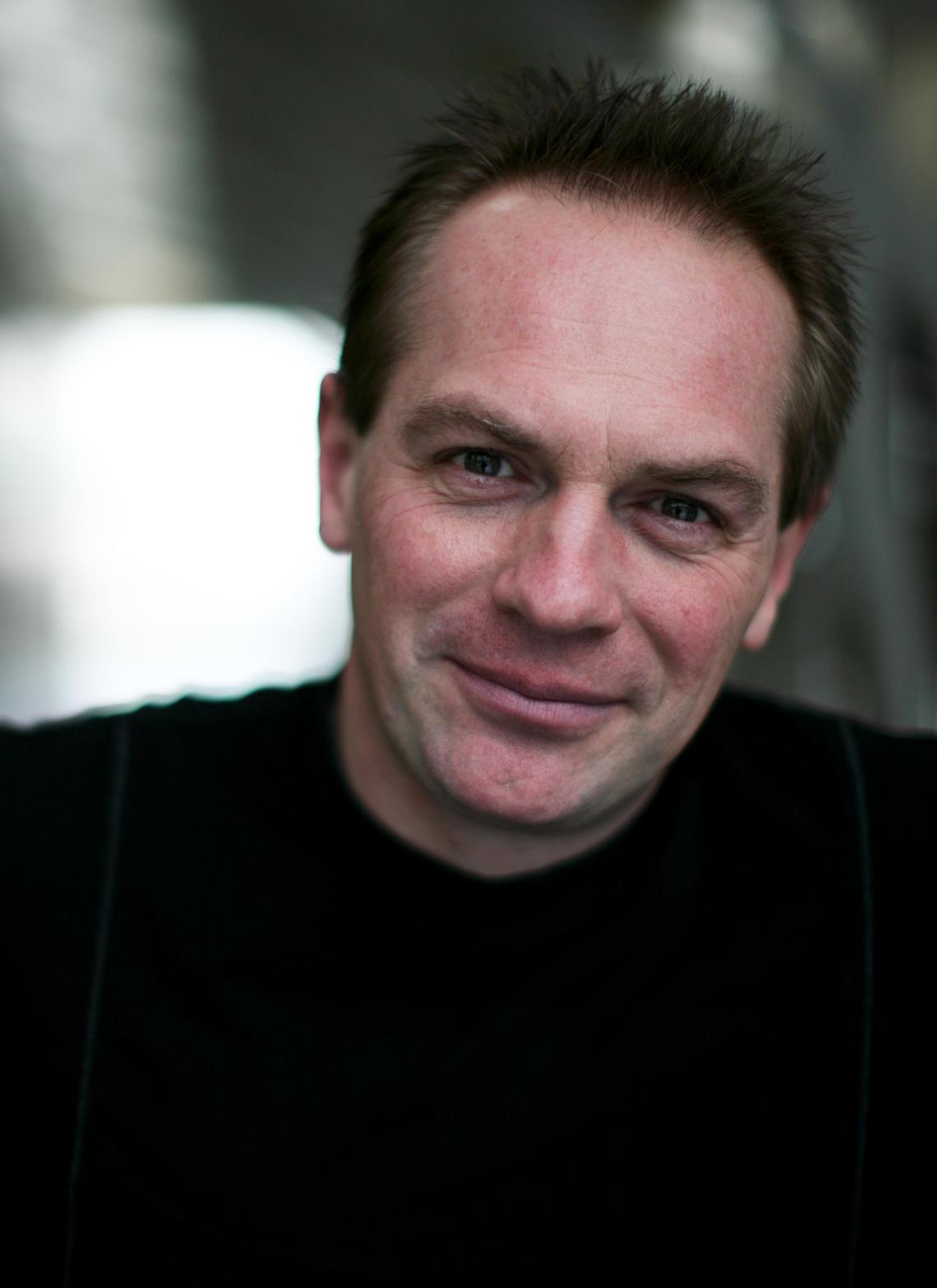 Dr. Gerald Zamponi is an internationally recognized expert on the biophysics, molecular biology, modulation, and pharmacology of ion channels and their role in nervous system function. His research focuses on exploring how these channels contribute to neurological disorders such as chronic pain. His goal is to develop strategies to regulate ion channel function for therapeutic intervention.
Dr. Zamponi's scientific work has garnered dozens of national and international awards. He has also authored more than 230 papers in top tier scientific journals and has been invited to present at over 200 scientific conferences around the world. In addition, his research on ion channel therapeutics has resulted in numerous patents.
Dr. Zamponi served as Head of the Department of Physiology and Pharmacology and is currently the Senior Associate Dean for Research at the Cumming School of Medicine, University of Calgary. He is a Canada Research Chair in Molecular Neurobiology and a Fellow of the Royal Society of Canada. Dr. Zamponi previously served as Research Director at the Hotchkiss Brain Institute.
2020
Kevin Hall, Canadian Managing Partner of AltoPartners / Bluestone Leadership Services and Global Leader of AltoPartners Natural Resources Practice Group.
2019
Dr. Chris Eagle, Past President and CEO of AlbertaHealth Services

Dr. Brenda Hemmelgarn, Dean, Faculty of Medicine & Dentistry, University of Alberta

Peter de Jong, Vice President & Investment Advisor, RBC Dominion Securities Inc.

Dr. Kabir Jivraj, Managing Director at AgeCare Investments Ltd.

Jay Mehr, President, Shaw Communications

Justin Riemer, Assistant Deputy Minister, Western Economic Development, Alberta Region,Government of Canada

Dr. Ron Bridges, Senior Associate Dean, (Faculty Affairs), Faculty of Medicine, University of Calgary

Dr. Todd Anderson, Professor of Cardiac Sciences at the University of Calgary, Senior Associate Dean, Faculty Affairs
2018
Sohaib Khalid, Assistant Deputy Minister, Health Standards, Quality and Performance, Alberta Health
2017
Robert (Bob) Sartor, President and CEO, Big Rock Brewery
2016
Miin Alikhan, Assistant Deputy Minister Professional Services and Health Benefits, Alberta Health

Denise Perret, Assistant Deputy Minister, Strategic Planning and Policy Development Division, Alberta Health
2014
Derek Evans, President and CEO, Pengrowth

Linda Mattern, Assistant Deputy Minister Health System Accountability and Performance Division Alberta Health

Verna Yiu, EVP and CMO, Quality and Medical Affairs, Alberta Health Services
2013
Chip Doig, Head, Department of Community Health Sciences, Faculty of Medicine

Barb Giba, Executive Director of Development, Faculty of Medicine