Our history
Sparked by a need for researchers, academics, practitioners and policy to support public health
The O'Brien Institute for Public Health is the newest University of Calgary research Institute within the Cumming School of Medicine.
The Institute came into existence in 2010 as a partnership between the University of Calgary and Alberta Health Services (AHS), and was originally named the Calgary Institute for Population and Public Health.
Our members span the University of Calgary, Alberta Health Services (singular health authority for the province of Alberta), community health stakeholders, the City of Calgary, the Province of Alberta, and other academic institutions. They represent a variety of backgrounds and disciplines, such as medicine, nursing, social work, arts, business, education, veterinary medicine, kinesiology, and environmental design/architecture. 
Targeting our efforts toward providing reliable, unbiased research...to help policy makers and practitioners improve our health systems and enhancing the overall economic, environmental, and sociopolitical characteristics of our community.
Dr. William Ghali
Past Scientific Director
In the beginning, the vision was of a university-wide institute, spanning departments and faculties and including outside partners such as the Calgary Health Region, City of Calgary and the provincial government. The Institute was to include both traditional public health themes and health services research and would not be a separate faculty, but would remain an integral part of the University under the Cumming School of Medicine. The Calgary Institute for Population and Public Health was officially formed on July 1, 2010. 
After a very successful planning period and launch, an external search process resulted in the appointment of Dr. William Ghali as the Institute director. Ghali led the Institute through a decade of remarkable growth, recruiting and inspiring outstanding young scientists, creating a top external Advisory Board, connecting the Institute to the community and improving its impact. The most important step after the first five years was the investment by Gail and David O'Brien in funding and naming the institute as the O'Brien Institute for Public Health.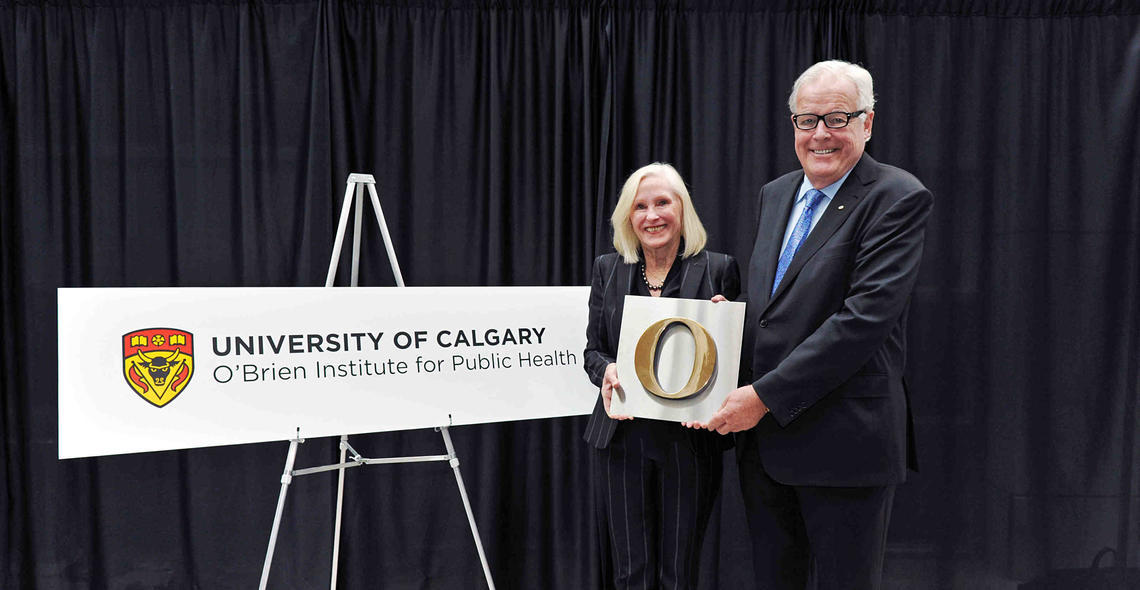 Jae Im
On September 23, 2014, the Institute was formally named the O'Brien Institute for Public Health, in recognition of a generous gift from David and Gail O'Brien, supporting our research efforts toward better health and health care. Their continued close involvement with and support of the Institute has been instrumental in its success.