The O'Brien Institute for Public Health presents its 2023 Members Forum - A healthier future for all: Mobilizing health equity research into action. This event will bring researchers, students and community organizations together to forge a collaborative path toward transformative health equity solutions.
This forum serves as the official launch of the O'Brien Institute Health Equity HUB which will act as a platform for researchers across the University of Calgary to collaborate with government and community agencies. The alliance will mobilize health equity research into innovative changes to policy and practice, addressing persistent and challenging structural problems that can only be solved through a focus on health equity.
Everyone welcome!
9:00-9:30 | Doors open
9:30-10:00 | Welcome and Health Equity HUB launch
10:00-10:45 | From research to action: Community voices in advancing health equity, panel discussion
10:45-11:15 | Student poster presentations
11:15-12:00 | Stopping youth homelessness in its tracks: Prevention and diversion strategies to support families in crisis, panel discussion
12:00-12:30 | Networking lunch
12:30-1:30 | Health Equity HUB Roundtable: Mobilizing health equity research into innovative changes to policy and practice
1:30-1:45 | Final remarks and poster winners announced
The O'Brien Institute 2023 Members Forum will feature the following speakers and panelists, among others.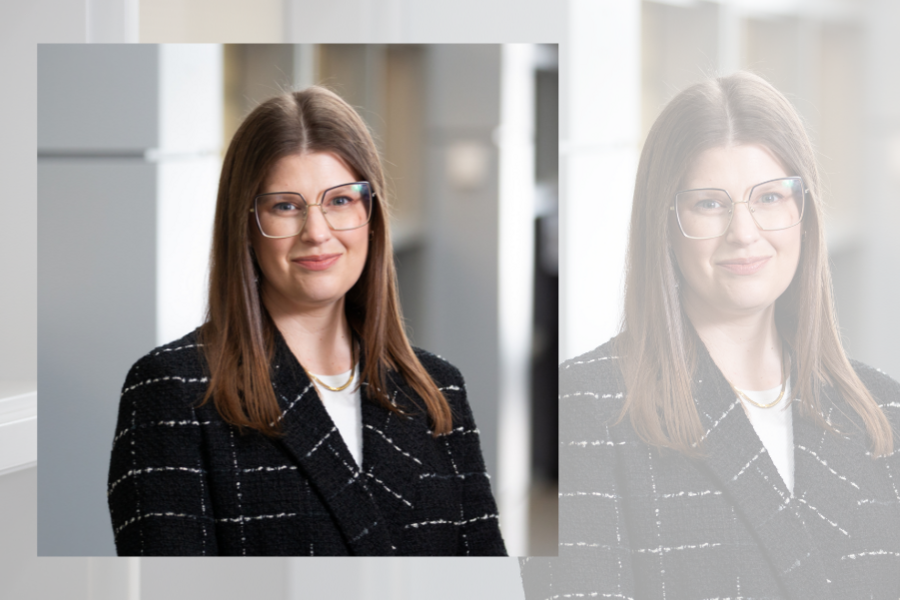 Dr. Kirsten Fiest
Dr. Kirsten Fiest, PhD, is the Scientific Director of the O'Brien Institute. Dr. Fiest brings a wealth of expertise, a commitment to advancing public health, and an inspiring vision for the institute's future to the role.
Fiest is an accomplished academic, currently an associate professor of critical care medicine, community health sciences and psychiatry at the CSM. She also served as the director of research and innovation in the Department of Critical Care Medicine.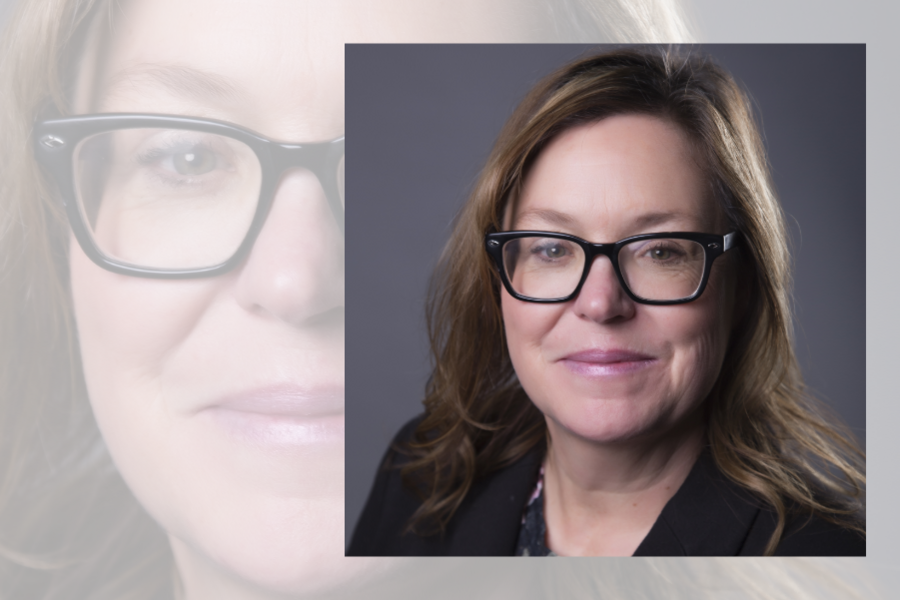 Dr. Katrina Milaney
Dr. Milaney is a research fellow within the School of Public Policy and is the founder and lead of the Institute's Social and Structural Vulnerabilities program. To the ASD role, she brings a wealth of experience and partnerships with academics, government, industry, and community, including the Canadian Observatory on Homelessness, the Centre of Excellence for At Risk Youth, and the CanCOVID network.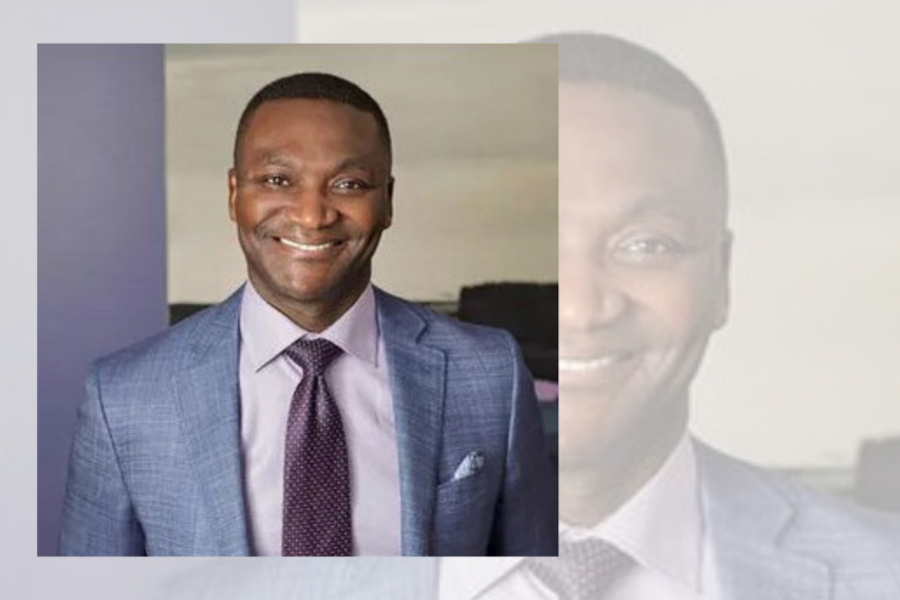 Dr. Kannin Osei-Tutu
Dr. Osei-Tutu is the inaugural senior associate dean, Health Equity & Systems Transformation at the Cumming School of Medicine having previously served as associate director student advising & wellness in UME, and as director of resident support at PGME. He is well established as a provincial and national leader in change transformation. The founder and president of the Black Physicians' Association of Alberta, he elevates the voices of Black physicians, trainees & learners.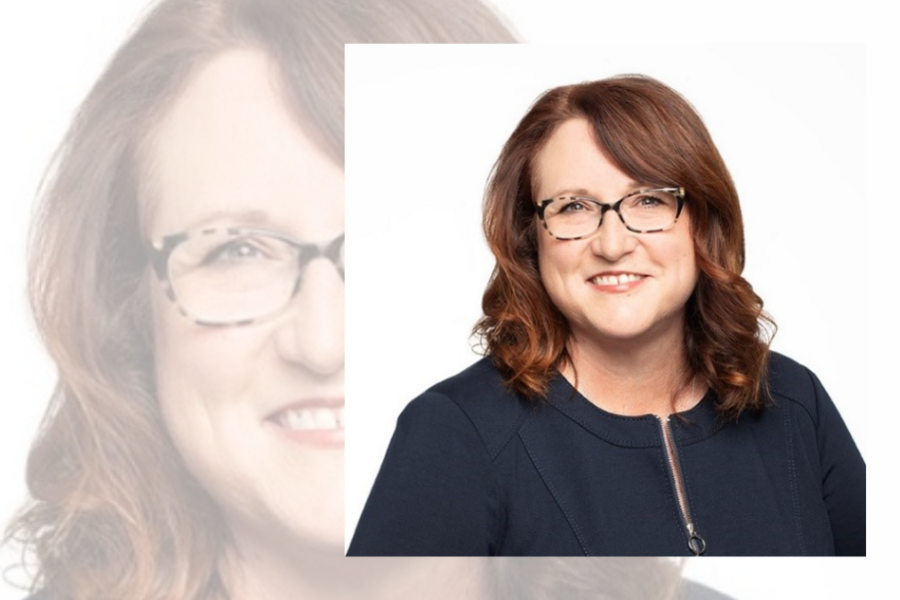 Heather Morley
Heather Morley has proudly served as Executive Director of Inn from the Cold since April 2019. She is responsible for providing overall leadership, direction and oversight, ensuring that The INN fulfils its mission and meets community and stakeholder expectations.
Heather brings decades of experience and advocacy in the social services and homeless-serving sectors across Canada and in the United States. The focus of her work has always been supporting families from crisis to stability. In 2022, Heather was awarded the Queen Elizabeth II Platinum Jubilee Medal for contributions to the sector.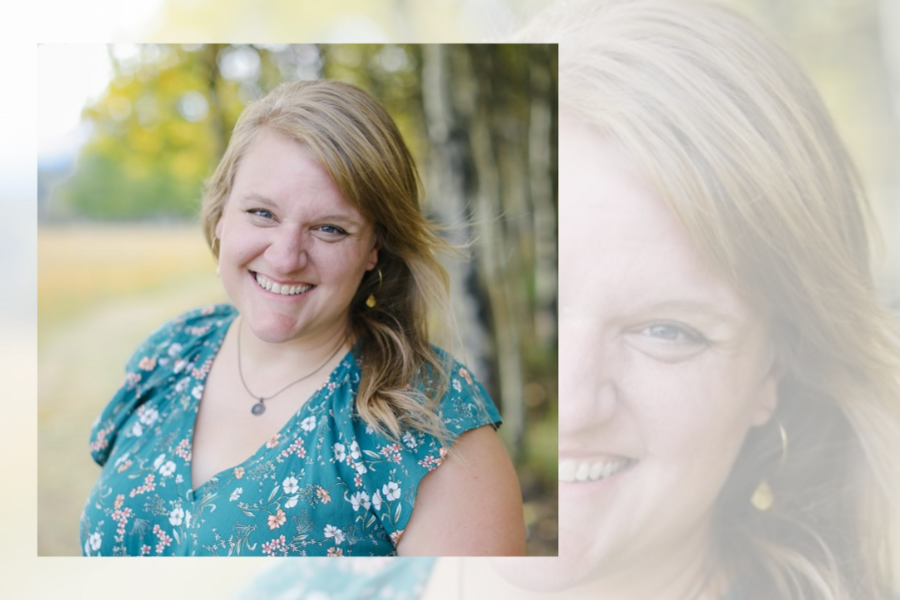 Nicole Jackson
Nicole Jackson, MPP (she/her) is the Strategic Lead of Impact & Evaluation at Trellis Society for Community Impact in Calgary AB. Her work at Trellis has focused on mobilizing data to better inform program design, service delivery, and systems advocacy for vulnerable youth and families. Nicole worked in research and policy analysis in the homeless-serving sector for 10 years, and completed her Masters of Public Policy at the University of Calgary's School of Public Policy in 2013.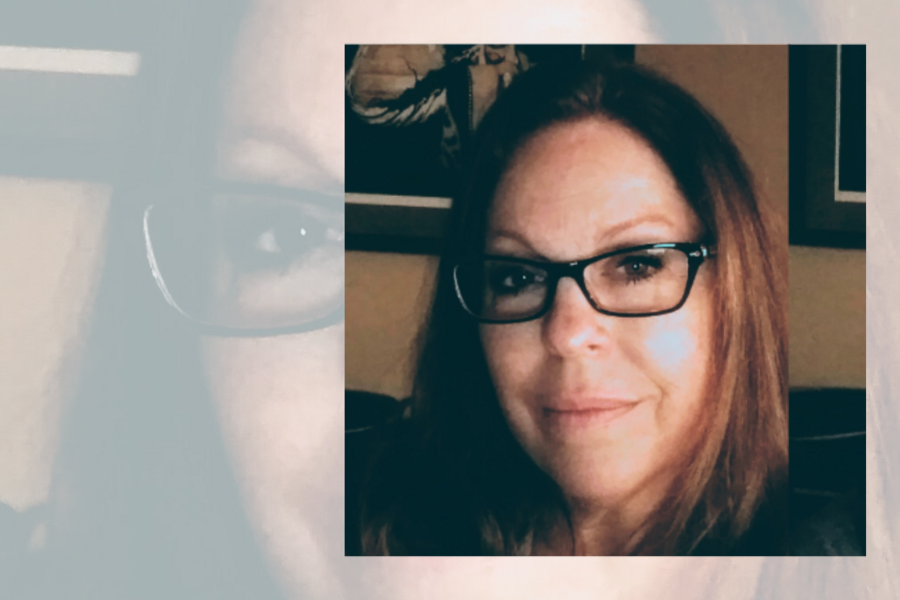 Katelyn Lucas
Katelyn Lucas is a Métis woman who has been working within the Indigenous Community over the past 20 years, with a strong focus on homelessness and vulnerable populations. Katelyn has engaged on many levels from front-line, to leadership. At present she is the Executive Director of the Elizabeth Fry Society of Calgary, and Co-Chair of the Aboriginal Standing Committee on Housing and Homelessness (ASCHH).
Katelyn's body of work has been primarily focused on homeless Indigenous populations, and addressing the gaps and issues that are barriers to urban and rural First Nation communities.
Stopping youth homelessness in it's tracks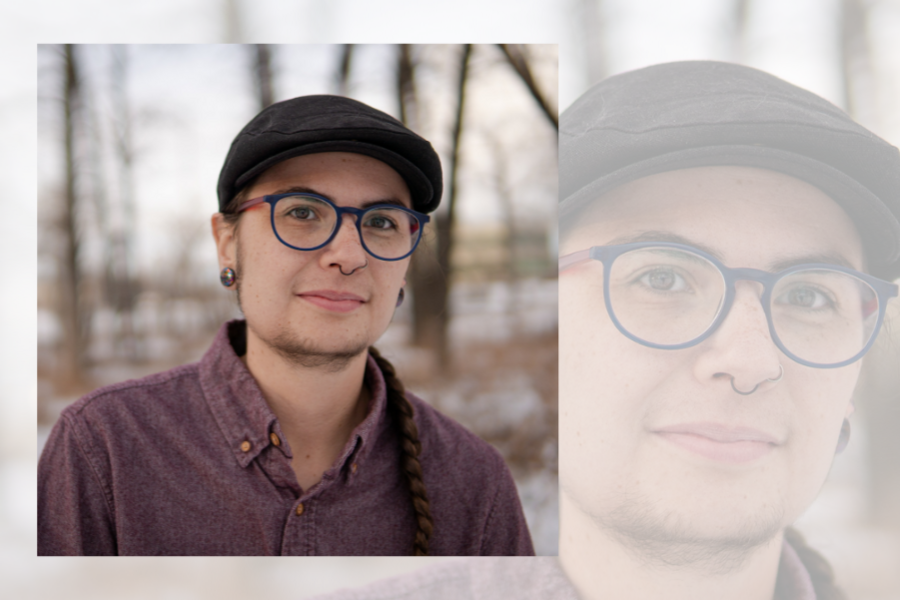 Alyjah Ermine Neil
Born and raised in Moh'kins'tsis, Treaty 7 Territory [Calgary, AB] by their Cree father and Métis, Scottish, English, French mother; Alyjah continues to live here as a guest. They are a Band member of Sturgeon Lake First Nation, SK in Treaty 6 Territory.
Through their offering, Pîsimoyâpiy Wellness Services, Alyjah provides group facilitation, professional development, counseling, and consultation services that are grounded in creative approaches and land-based healing.
They are booking facilitation, teaching, and professional development offerings for 2024. Connect with Alyjah!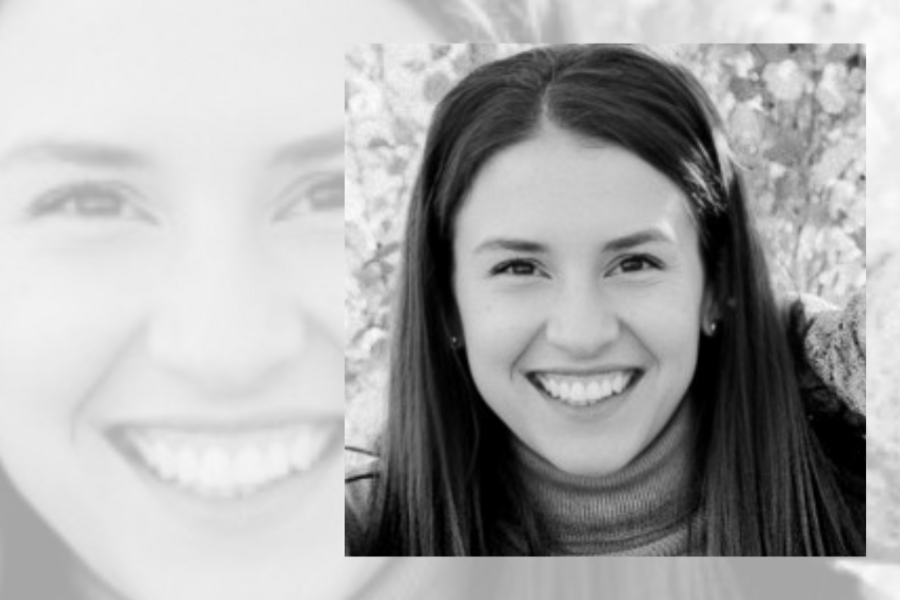 Caitlin Stokvis
Caitlin Stokvis (she/her) is a second year PhD Student in Community Rehabilitation and Disability Studies at the Cumming School of Medicine. Her research program focuses on studying the intersections between critical disability studies and the drug-toxicity crisis. Caitlin received her MSW from the School of Social Work at the University of Calgary.  As an emerging community-based scholar, Caitlin is committed to working in close collaboration and partnership with community-based organizations to drive meaningful change within and throughout our systems of care.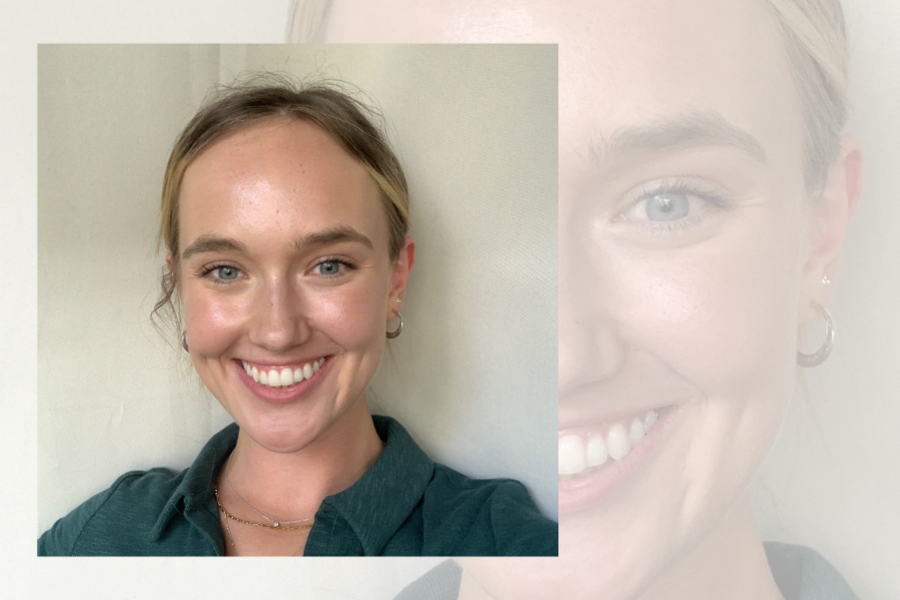 Claire Feasby
Claire Feasby (she/her) is a second-year master's student in the Community Health Sciences program, specializing in Medical Education.  She holds a Bachelor of Arts degree from the University of British Columbia Okanagan with a in Gender and Women's Studies and a minor in Art History. Claire's research interests include women's experiences seeking healthcare at the intersection of homelessness and pregnancy and youth homelessness prevention and shelter diversion.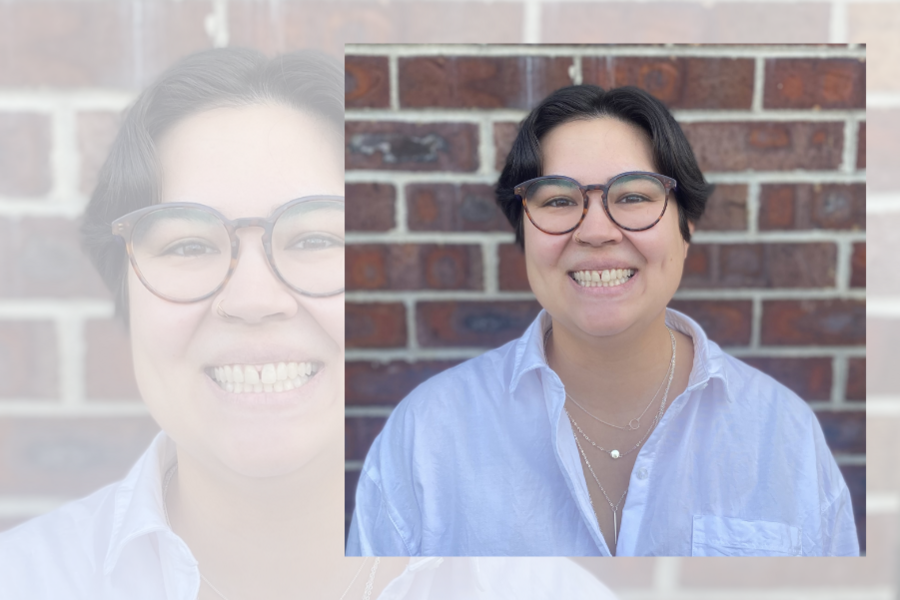 Meagan Mah
Meagan Mah (they/them) is a frontline worker and educator at Trellis Society. They grew up on Treaty 6 and 7 lands and moved to Calgary in 2015. Over the last five years Meagan has worked in a variety of different roles at Trellis Society, including their All in For Youth Program, Group Homes and the Aura Program. They are currently working as a 2SLGBTQ+ Training Facilitator and as the Iris Place Supportive Roommate where they specialize in 2SLGBTQ+ youth homelessness. They are currently completing their Bachelor of Social Work at Mount Royal University.
| Poster # | Poster Titles and Presenters |
| --- | --- |
| 1 | Promotion of healthy lifestyle behaviours and prevention of premature cardiometabolic multimorbidity using a patient-centred digital health platform for women with hypertensive disorders of pregnancy (HDP) presented by Justin Knight |
| 2 | "I don't think I would've had the same experience if I had been white"; Exploring staff experiences of racism at a Canadian Children's Hospital presented by Benn Antepim |
| 3 | Opioid surveillance and response: Empowering public health through innovative wastewater monitoring and dashboard data integration presented by Megan Harmon |
| 4 | Reducing exclusionary language and imagery in undergraduate medical education lectures: A pre/post-intervention policy analysis presented by Stephanie Happ, Chanda Mwansa and Madison Amyotte |
| 5 | Social participation in physical activity for Pakistani older adults presented by Mahrukh Tanweer |
| 6 | Transforming mental health support: Examining the role of radical mental health doulas presented by Yangyang Fang |
| 7 | Is it only about "accepting help" or is there more to it? Exploring care solutions from the perspectives of socially marginalized individuals nearing end-of-life presented by Courtney R. Petruik and Helen Hagos |
| 8 | Strategies for addressing needle debris study (SANDS) presented by Samantha Perry |
| 9 | Effects of ambient air pollution on volume of pediatric emergency department presentations for pediatric primary headache and seizure disorders in the Calgary region presented by Kirsten Sjonnesen |
| 10 | Setting priorities for equity, diversity, inclusion, and accessibility at a Canadian medical school: Learner perceptions presented by Batool AlMousawi |
| 11 | Setting priorities for equity, diversity, inclusion and accessibility at a Canadian medical school: Faculty perceptions presented by Paige Campbell |
| 12 | Navigating the Alberta Health Care System: Pamphlets for newcomers presented by Lucy Yang, Breanna Fang and Yvette Yao |
| 13 | Developing a harm reduction housing and healing program for Indigenous adults with histories of homelessness presented by Angelina Adams |
| 14 | Understanding family and caregiving for people living with life-limiting conditions in contexts of inequity presented by Ashley Mollison |
| 15 | How is equity of care measured by specialist palliative care services? Results of a scoping review presented by Maya Eboigbodin and Aashima Rattan |
| 16 | Older adults' lived experiences engaging in physical activity throughout the COVID-19 pandemic background presented by Kaitlyn Sawford |
| 17 | Eligibility criteria of randomized controlled trials in critical care medicine: A systematic review presented by Alya Abbas Heirali |
| 18 | Reflections on Wellspring Alberta members' experience about psychosocial support presented by Stephanie Durante, H M Ashraf Ali, and Josh Worley |
| 19 | An examination of social disorder on city transit presented by Salsabeel Mohammed and Izza Babar |
| 20 | Optimizing the therapeutic potential of robotic pets for residents with mild-to-moderate dementia living in facility-based continuing care: Insights for practitioners presented by Justin Eng |