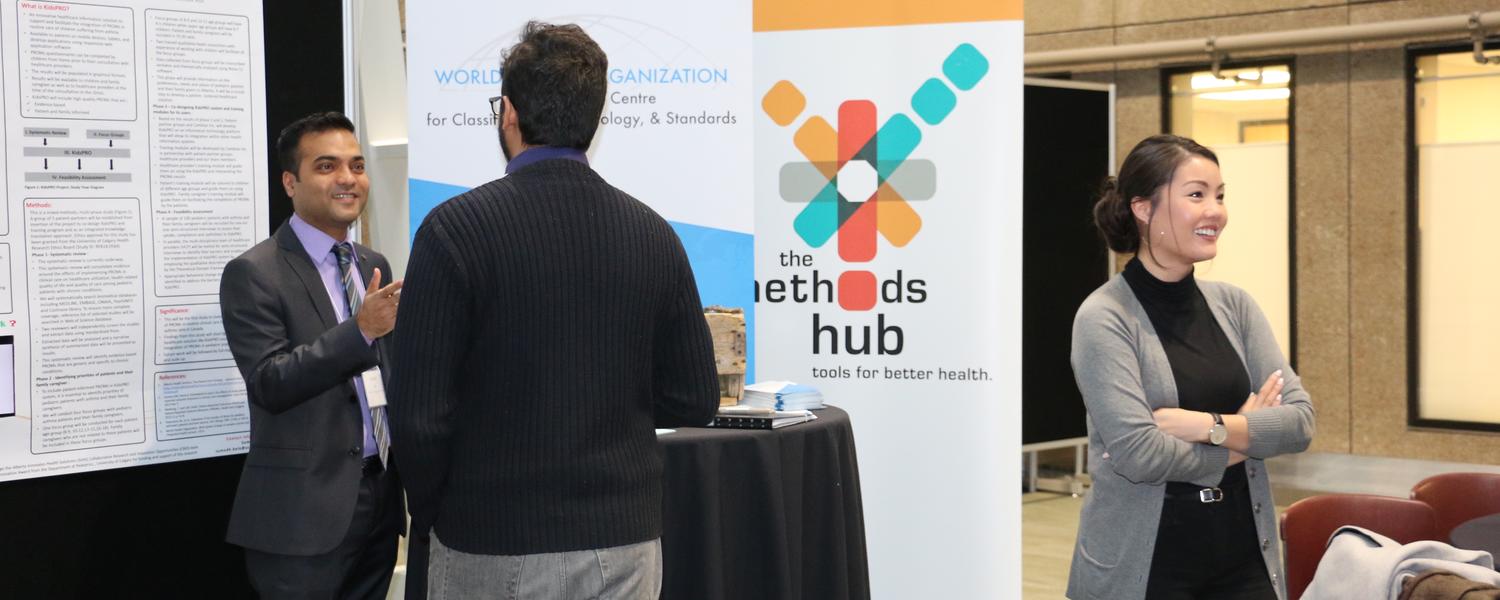 Promote the use of the best methods available to conduct patient-centred outcome research
Enact the highest standards and scientific integrity
Be collaborative, multi-disciplinary
The group conducts regular presentations, discussions, and writing of manuscripts and grants. Our group includes researchers from the all universities in Alberta. We collaborate with other groups, such as W21C, APPROACH, WHO, and work closely with local stakeholders (Alberta Health Services Strategic Clinical Networks). Alongside this collaboration we also have projects within specific research areas that fall under The Methods Hub. These areas include the Strategy for Patient Oriented Research (SPOR), World Health Organization Collaborating Centre (WHO-CC), Hypertension Canada Outcomes Research Task Force (ORTF), Libin Institute Analysis Centre, and International Methodology Consortium for Coded Health Information (IMECCHI).
The Methods Hub Activities and Events